BOOKS FOR BOLD WOMEN WHO LOVE BUSINESS


THINK LIKE A STRIPPER
As a former stripper, Erika Lyremark has seen it all: disrespectful club managers, cutthroat dancers, and a never-ending supply of sleazeballs. Not to mention thousands of hours in six-inch stilettos. Nine years in the industry left her with no desire to ever return; but her experiences there–more than either of the college degrees her stripping career paid for–proved to be her real education. By the time she walked away from the pole, she was more prepared for success than she could have ever imagined.
Beneath the stigma of this enigmatic industry, Erika uncovered the secrets of success. Think Like A Stripper is an insider's pass into an infamous industry you'll probably never be part of–but could stand to learn a lot from. Whether your goal is to build your business, increase your sales, or expand your marketshare, Erika delivers the lessons you need to thrive as an entrepreneur. Filled with hilarious anecdotes, whip-smart tales & cheeky stories, Think A Stripper will have you laughing your panties off, calling up your girlfriend to share your 'ah-has' and teaching you things you NEVER learned in business school – but should have.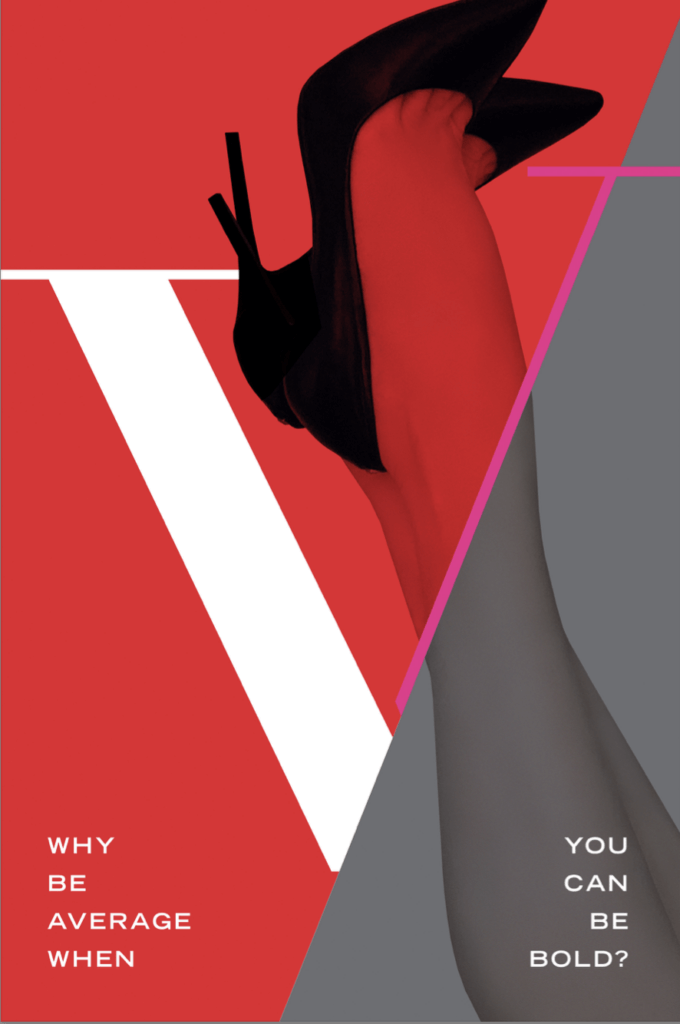 VERY VERY V

A creative playbook for women who love business, Very Very V offers flirty and fresh viewpoints designed to fuel your creative fire. There are plenty of entrepreneurs with ho-hum, same-old businesses, yet VERY few who rise above the ordinary, stay true to their vision — and do it with bold, editorial confidence and a vivacious gleam in their eye. This playbook will help you join their ranks, and have a lot of fun doing it.

Originally inspired by fashion legend Diana Vreeland (who puts the "V" in Very Very V!), the playbook invites you to live large and unapologetically, just like your own favorite icons. Both pretty and practical, its pages beckon you to think bigger, bolder and more brilliant than the standard "set goals, toe the line, bullet list your life" fare found in most dry, boring business books. You're encouraged to write in it, doodle on its pages, color in the margins, cut it up, and tear out your favorite passages for your walls or inspiration boards. There aren't any rules here. No directives or demands. All you need is to find your way back to your own daring, unique, creative self.
Why be average when you can be bold? Why, there's no reason at all! Very Very V is ground zero for the next unique, delightfully creative and powerful vision of your business and brand.
REVENUE, RESULTS & RED CARPET DREAMS

If you're scrambling up the ladder of success in your Tom Ford stilettos, but secretly sobbing in the bathroom (wrecking your Dior mascara), we need to talk. My attitude? Women don't need more soft-spoken advice. They need proven tools, techniques—and most importantly—Revenue, Results & Red Carpet Dreams.

This 70 page digital workbook helps entrepreneurial-spirited women supercharge their success using proven mindsets and meaningful actions—and most importantly—a revenue-centered, red-carpet dream game plan. And I promise there's no fluffy advice, boring worksheets, unicorns, rainbows or marshmallow kisses. So grab the bullshit axe. If you dare! Because getting what you want—NOW, not later!—is hot. Plus, weeping in the ladies room is not a business plan, you clever minx.