_______

Blogging, tweeting, posting photos on IG or Facebook is no longer daring or risky. It's the norm. Your clients want to see what other tricks you've got up your sleeve.
I love TikTok. Creative. Challenging. Tangibly rewarding. I love the creation, making the videos, and telecasting my voice around the world. I've bitten the apple––there's no turning back.
I want you to have the same experience. There's nothing else like using your voice, your vision, and your viewpoints to change your future client's lives.
Yes. Putting your voice, your face, your physicality out there is risky. But is your business vision worth it?
XXXO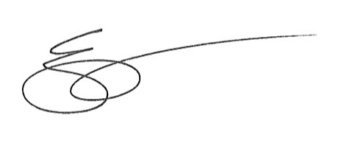 P.S. I just added a new member to BED, my mastermind & mentorship group. Guess how she found me? Uh, huh., TikTok.