Does your business (from your messaging, to your visuals, to the tone of your voice – written or spoken) reflect who you really are in the world?
Do your products scream – "Why of course SHE designed it – it's totally her style."
Do your services cry out – "Why of course this is what SHE offers – she's so good at that."
Or have you watered down your brand, your message, what you offer, and what you say in the hopes that your business will catch like wildfire?

Or worse, have you not even launched anything yet? Terrified of what others will say about your bold ideas.

I'm here to change that.

Products, services, packages and promotions flick past our eyeballs by the thousands. People with strong personal brands are memorable and magical.

If you want customers to get into B.E.D. with you – you must be B.old. E.ditorial. & D.ecisive.

When you're clear about who you are, you'll be clear about everything else in your business too. The real you is the mother of all driving forces, the inner momentum that can't be subdued, and the personal brand everyone envies. This is the epitome of the real, absolute you.
There will always be people eager to judge you. But if they judge correctly, what's the problem? Save everyone the guesswork and give them the clearest path to knowing who you are. If they don't like what they see, they can move on. You're not here to console them or offer apologies—your job is to do what you came here to do.
_____
THE PROCESS
01 – We'll Shape & Sculpt Your Viewpoints

We'll dive deep into what a viewpoint is. And what it's not. (A viewpoint is totally different than simply having an opinion.)
I'll share how developing viewpoints helped me co-create a multi 8-figure commercial real estate investment company & a multi-six figure business coaching consultancy.
Why creating viewpoints has been my secret weapon for helping thousands of entrepreneurs grow their businesses and build their confidence.

I'll give you the Truthful Twelve: A series of questions I created to reveal your viewpoints. And give you more confidence than your NARS Climax mascara, 4″ heels, or having a good hair day on a hot, humid day.

You know how mystics + gurus are always saying, "You already have all that you need … the answers you seek are within … beauty & joy is all around you … ask & you shall receive …" … and all those woo-woo cliches? The Truthful Twelve will prove they are on to something.
When you develop strong viewpoints, you know what you believe. You know what you stand for. You have the courage to do things your way.
Decision-making is easier – even if it goes against what everyone else is doing in your industry.

Creating products & services is more fun – they become a direct expression of your viewpoints.

Marketing, selling and branding your business will feel easy, natural, and elegant. You won't have to check your real personality & values at the door (because your viewpoints will guide the way).

You'll experience a newfound trust in yourself & know your worth in a way you never have before.

Negotiating will become easier. You'll select opportunities based on your viewpoints, rather than jumping on everything out of fear.

Viewpoints draw potential customers toward you. And repel those who are not in alignment with your ideas.
And the best part? Your customers will love your business – because they'll know exactly what you stand for.

Once you cement your viewpoints they become …
: Taglines
: Elevator pitches
: Sales pages
: Blog posts
: Social media content

: TED Talks
At a deeper level, they influence your…
: Visual design
: Brand vibe

: Products & services
: Customer experience
: Marketing & messaging angles
At a gut level, they guide your…

: Clarity
: Confidence

: Intuition

Viewpoints become the guiding force for your entire empire. The backdrop of your brand. They don't narrow you down. Viewpoints open you up and expand your success.
Nobody does exactly what you do, exactly the way you do it. But if you aren't sharing your viewpoints, people won't know it by the way you talk about your work. You must learn how to activate your voice, and voice your viewpoints – before you do anything else in your business.
If you don't voice your viewpoints I promise you this: you will chronically overwork & underachieve. You will obsess over minutia & procrastinate on the projects that matter. You will second-guess your intuition … and constantly play small.
Now doesn't that sound like a pretty good reason to climb on your soapbox, voice your viewpoints, and be the obvious choice for your customers?
02 – We'll Declutter Your Business

Think of your own business like your closet. Do you LOVE every item in there? Does everything fit you beautifully? If there was a fire in your business – what things would you run back for? Are you going to dodge flames for your About Page? Form a bucket brigade to save your Opt-In? Climb a ladder to rescue your last 6 Instagram posts?
Fire analogy aside – we'll give your business a thorough spring cleaning. One piece at a time, and remove EVERYTHING that doesn't serve you. Think of it as an episode of The Home Edit, but for your business. If you need a permission slip to change, ditch, or revamp something in your business that doesn't serve you, I'll give it to you.

A top-to-bottom edit is the only way to make space to become totally B.E.D. and your next level to emerge.
03 – We'll Align Your Business

By the time you've developed your viewpoints & decluttered your business, you'll be ready for big pops of clarity about how to use your voice & viewpoints to shape your products & services, what messages to share on social media, and how to elevate your craft.
I'll peel back the curtains on my business and demonstrate how I use my viewpoints to develop my marketing plan, create new products & services, and even write the new book, Very Very V, I co-authored with Shauna Haider.

I use my viewpoints for every aspect of my business: sophisticated sales strategies, honing my brand, stellar marketing techniques. Not to mention establishing can't lose money-mindsets, killer customer service, and cultivating a mouthwatering online & social media presence.
When you join B.E.D., I won't just tell you what to do. I'm going to teach you how to be bold, editorial & decisive across your entire business. For the life of your business. (And do it in a way that makes you excited to take big, creative leaps. Instead of wanting to hurl your green smoothie.)
Don't be fluffy.
Don't be vague.
Don't be like everyone else.
Be B.old. E.ditorial. & D.ecisive.
JOIN ME IN B.E.D.
You'll receive:
PLAYBOOK ONE

Don't Dabble. Dominate. How To Use Your Viewpoints To Change The World & Live Your Creative Dreams.

In this playbook, I've peeled back the curtains to reveal how the coolest people & brands are shaping the market with their viewpoints.
(Think of Don't Dabble. Dominate. as getting a mini-masters in viewpoint design.)
Elle, my content curator – who has a masters from Oxford in research – has spent countless hours culling articles, videos, interviews, and reading books (yes – actual books) so we could bring you the most accurate & comprehensive information about these trendsetters.

PLAYBOOK TWO

Eliminate To Illuminate

To clear your business & brand of the junk, noise and bloated burdens that hold you back from being bold, editorial & decisive, you'll have to wrap your brain around the bone-chilling (but beautiful) notion of less. This playbook will show you how to feel illuminated by the extra mental & emotional space you've created.

I'll share personal stories of the one question that helped me co-create an 8-figure commercial real estate investment company & beat the odds of transforming myself from broke, ex-stripper to bestselling author, and mastermind behind The Daily Whip where I've helped thousands of entrepreneurs grow their businesses.

Plus there's a 'guest appearance' from my favorite billionaire-babe Kim Kardashian West who shines a spotlight on her latest bold move: Destroy to Create.
+ Supporting worksheets & real-world examples
+ Access to our private B.E.D. Instagram group
We meet once a week on Zoom for four group-coaching calls
Wednesday, October 27, 11:00 am PST / 2:00 pm EST
Wednesday, November 3, 11:00 am PST / 2:00 pm EST
Wednesday, November 10, 11:00 am PST / 2:00 pm EST
Wednesday, November 17 11:00 am PST / 2:00 pm EST

On these group-coaching calls I'll …
// Answer your questions & demonstrate how to boldly shape your viewpoints to match your unique business
// Dish out directives to help you make your mark and quickly attract perfect customers & repel the wrong ones
// Deliver world-class glamorous business guidance to be totally B.E.D. with your daring viewpoints in a way that drives your product, and your profits, forward

All calls are recorded (to capture our collective genius) and then will be emailed out that day – so if you're unable to attend? No worries!


YOUR INVESTMENT
All Access Pay In Full – $495
All Access Three Payments – $190
VIP Access (Includes private email & Voxer support) – $995

THE FINE PRINT

B.E.D. is for serious entrepreneurs only. There are no refunds.

GOT QUESTIONS?

Email me. Or DM me on Instagram.

See you in B.E.D.

XXXO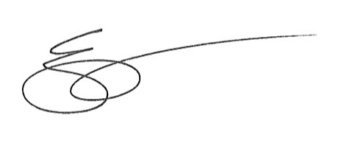 MEET YOUR MENTOR – ERIKA LYREMARK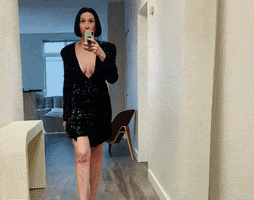 Want to know the REAL secret to business success?
(Hint: it's not luck or knowledge.)
Hi, I'm Erika Lyremark (that's 'lira-mark'), and I'm in the business of building confidence.
Business confidence.
The confidence to create, to launch, to pitch.
The confidence to make the connection. To ask (and ask again). To seal the deal.
The confidence to sell, baby, sell!
And ultimately? The confidence to relax, know and trust that your work … really works.
Here's a little secret, straight my from lips to your heart:
Confidence is your #1 best business 'secret weapon'. It trumps luck, knowledge – even talent (although I know you've got plenty of that!)
Confidence is earned — just like putting coins in a Confidence Bank.
Some actions earn you a couple of nickels. Other actions can earn you a big stack of crisp $100 bills. And others can make you a Confidence Billionaire. (Look out, Oprah!)
The more you do, the more you earn. The more you risk, the more you keep.
And once those coins are in your bank, nobody can take them away from you.
Me? I haven't always been a Confidence Billionaire.
I earned my coins, just like everybody else.
Here's how I filled my bank:
: I built the confidence to sell — and keep my dignity intact — while working as an exotic dancer for 9 years. (You think you're working in a tough marketplace? Try hustling your wares alongside cut-throat dancers and a roomful of customers who think they own you — in a neon bikini and six-inch stilettos.)
: I built the confidence to act — and act consistently — after leaving the pole to co-create a 8-figure commercial real estate investment company, where it was up to me to make our portfolio powerful & profitable.
: I built the confidence to grow — despite plenty of skeptics — by founding a business coaching consultancy where in the last 15 year I've helped thousands of entrepreneurs grow their businesses.

Whether your goal is to crank up your sales, land your first speaking gig, shop that book proposal to the hottest agent in town, or woo the investor with the power to change your destiny, the reality is:
You're going to need a LOT of coins in your Confidence Bank to be a Confidence Billionaire.
So c'mon, darling.
Let's make you RICH.
AS SEEN IN
Forbes
SUCCESS

Entrepreneur

Spark & Hustle
Off The Charts Live

Entrepreneur On Fire

Entrepreneurs Organization

Tournament Players Club

The Unmistakable Creative

University Of Minnesota Entrepreneurship Club
'Erika knows what's up when it comes to running a successful business and she doesn't hold back on sharing her hard-earned secrets. She makes reading fun with her impeccably researched articles sprinkled with a dash of humor. Skip the boring textbooks and learn from Erika instead, I promise, it will be much more engaging!" – Shauna Haider, Creative Director, We Are Branch
'Erika doesn't just have a gift for business. She has an insane knack for looking at your business and your gifts, and knowing what you need to do with it all. And, of course, she's famous for getting you to follow through. Plus, she's the kind of person who'll think of an idea for you and jump on the phone to tell you. Who's that generous, and who still uses the phone?' – Laura Belgray, Founder of Talking Shrimp & Co-creator of The Copy Cure
The first time I met Erika Lyremark, I was completely intimidating. She was a chic-mama-jama with jet black hair, poured into a silver dress & a pair of stilettos. Legs for miles. Sharp as a tack. Impenetrable power, embodied. Her business was called The Daily Whip. And lemme me tell you – I feared the whip! It took a year of friendship, collaboration, and Galactic Pizza before I realized the truth about Ms. Lyremark: this woman eats, sleeps and breathes BUSINESS. She can't step into a salon, restaurant, or post office without insta-cataloging 17 ways the biz could be stronger, more irresistible, more elegant – and her instincts are impeccable. Better still: She genuinely LOVES her clients – with fierce pick-you-up-by-the-scruff-of-your-neck-cuz-it's-good-for-you devotion. She has a witchy way of getting to the crux of what's up, before you even have time to catch your breath. Her whip is fierce & unforgiving. But you always thank her, later."– Alexandra Franzen, Author, 50 Ways to Say You're Awesome
'What Erika dishes out is the stuff that makes a woman's soul tingle, because she pulls out your truth and pairs it with her impeccable business knowledge. I don't trust many people to give me business advice, because quite honestly, most of it is regurgitated materials that aren't relevant to my soul — counsel that makes me either yawn or feel icky. But if you value your business and truly want to be the best at what you do, then you need to hire the best. That's why Erika is my GO-TO GAL when I'm feeling stuck or just need a kick in the derrière. She's one of the few people I will allow to french kiss my business.' – Tonya Leigh, Founder of The School Of Self-Image & School Of Self-Image Podcast
'Erika is like ANNA WINTOUR – except for business. Inspiring. Immaculate Insights. Opulent Opinions. Amazing Taste. Drive & Vision! What she says resonates so much I take that as the final word (like Anna Wintour)!' With most people who I look to for their opinions, I take their reactions & advice with a grain of salt, glean from it little tidbits that resonate, ditching others- but with Erika, what she say resonates so much I take that as the final word.Since I working with her, I've streamlined my business, launched my program MirrorBrand (and it sold out!), spoke on a stage of over 1000 people in Las Vegas (despite struggling with a lifetime of stage fright). And I'm in the process of preparing my business to be able to be a new mom. How'd I manage to get all of this done? Erika has been instrumental in giving me the cojones, the laser focus, and the momentum to have gotten to the point in my business where I FINALLY feel clear, comfortable, and confident in my direction … poised and ready for whatever may come next. I owe so much of that to Erika- who is so generous with her time, energy, sage advice – and when needed … a swift kick in the a$$.' – Sarah Ashman, Creative Director & Style Maker
"I've invested literally millions of dollars in the coaching field-founding funder of The Institute of Coaching (housed at Harvard's Medical School McLean Hospital), funder/publisher of The Coaching Commons and many more. So I know what I'm talking about when I tell you that Erika is a complete original in the field of coaching. I've never encountered another coach remotely like Erika and her kick-ass approach." – Ruth Ann Harnisch, President of the Harnisch Foundation.
'Erika is no hype. And ALL clarity. – Hillary Weiss Presswood, Creative Director & Positioning Coach

'Her fearlessness rubs off on you and you can't help but want to take risks. A dose of Erika is like taking Viagra for your confidence. She has an elegant way of saying what she means without it being rude. And … she's a negotiation master. She's at the top of her game, and her game is making business more fun, profitable, and luxurious for business owners and clients alike. She's a pro when it comes to deciphering what's holding someone back, and how to get them moving forward again. Her mind, body, and spirit are constantly looking for ways to make other people's lives better, and that naturally translates into more sales, more happy customers, and bigger results for everyone she comes into contact with.' – Nathalie Lussier, Founder & CEO Ambition Ally
'Working with Erika was mind blowingly awesome. I have worked with quite a few business coaches, consultants, mentors and muses over the last 20 years of running my own business, and none have inspired the changes in my business that Erika has. Within 10 minutes of our call Erika had turned my 'small business' into the makings of what I like to now call 'My Perfect Empire'. In the year since that phone call I have taken my perfume line from a small time operation, to being carried at Anthropologie, and featured in Refinery 29, Allure, Daily Candy, Redbook and People Stylewatch! As long as I am in business I will be depending on Erika to take me to the next level.' – Julie Wray, Perfume Designer, Olivine Atelier
'Erika whips your business when you need it most. – Aycee Brown, Psychic Channel, Spiritual Guide, and Founder of Goodnight Darling Co.
'Working with Erika is a crush for your marketing and it's AND a boost for your Soul! I embarked on the journey with Erika with a big vision in mind. She listens closely and has this magic drive to guide you fiercely thru all ups and downs. Her laser sharp point of views reminded me to tap into my source and power. She has the magic of my favorite energy of 'all is well'. No dogmatic label added! There is no cookie cutter thing – it's about ALL YOU – the only thing: YOU have to do the work. And Erika is here to remind you: Do it YOUR way! You'll go from big visions to tangible outcome! What I love the most? The direct interaction with HER. Not with a super skilled team member or assistant. YOU GET ERIKA! That's THE BEST!' – Ellen Holzschuster, Astrologer for your Soul Business
'Do you know how long I put off emailing my list? Exactly 225 days. 5,400 hours. 324,000 seconds. That's how long. And it was driving me insane. My biggest issue? I felt totally stuck. I didn't want to send out just *any* weekly email. I wanted to send out a *killer* weekly email that people actually would be excited to read, shared my expertise, and, you know… I would actually be excited to write. I had ideas for a weekly email but nothing felt quite right. And then came Erika Lyremark.Do you know how long it took her to transform my ideas into THE perfect weekly email with a // killer // name to match? 10 minutes. T-E-N minutes, people. I went from sending NO weekly email, to falling in LOVE with sending out my weekly BPTV email to my list (and judging by my open and click through rates… My subscribers are in love too). Seriously, I'm obsessed with producing my weekly email – I feel completely in my creative zone of genius and I am having fun and I love promoting my opt-in! There is no one else like Erika – her brilliance will blow your mind, transform your business, and make you fall in love with marketing what only you can do. – Megan Otto, Brand Whisperer, Creator of BPTV
'Erika is actually a fucking genius.' – Paul Jarvis, Author, Company Of One
'Planning a retreat? Hosting a summit? You need Erika Lyremark. After having her be part of The Copy Chat, I asked the 4,000+ listeners to share their favorite speaker from the series. The winner? Erika, of course. She makes every single tip feel so doable and brings her personality to everything she does. You can't help but hang on her every word.' – Marissa Corcoran, Copy Expert & Creator of The Copy Chat
'Erika is like Seth Godin, only with great hair and a mad sense of style. She observes. She notices. And she turns her one-of-a-kind views on business into entertaining stories and actionable insights her clients can actually apply in their day-to-day. When you enter Erika's orbit, you immediately feel heard, seen, and valued. And that feeling never goes away. Once you enter the inner circle, you're IN for life.' – Kira Hug, Conversion Copywriter
"I've never heard a business coach or marketing strategist speak about business in a way that Erika does. My heart responds to it and her ideas excite me." – Grace Gordan, Actress, Activist, Art Model & Host of THE ART LIFE Podcast
'Erika is the only person I trust with my business – and my life. She's able to go deeper and behind all of the six figure bullshit you hear on the internet and get to what's real and true for you and what you really need. No matter if you're struggling to get by or a six-figure entrepreneur ready to expand and go bigger, Erika can help you get there.' – Shenee Howard, Writer & Business Strategist
'Erika is absolutely fearless when it comes to money. Having it, creating it, and letting it flow. On stage at Spark & Hustle, Erika energized the crowd with her whip-sharp observations and no-bull attitude, all wrapped into her seemingly endless supply of hilarious stories. If you want to ditch your money anxiety and forge a healthy relationship with your financial worth, Erika can help you with her street smarts and a huge dose of compassion.' – Tory Johnson, #1 NY Times Bestseller of The Shift
'There's something about Ms. Lyremark that puts me in action so fast that it even makes MY head spin. Before Erika: I always thought of myself as pushing to do better, always striving … and always challenging myself, but the second I entered her world, I realized I was only flying my flag at half mast. It's like she sees something that I can do and then pushes me to figure it out.' – Anne Samoilov, Business Launch Strategist

'Erika's articles are like VOGUE meets Harvard Business Review. Well researched, beautifully presented, succinct and informative – plus interesting points and insights. Bravo!' – Michelle Yvonne, Girl About Town & Business Strategist
'I'm not much for going along with the crowd. I prefer to figure things out by myself and I eschew most of the 'popular' wisdom. But I made an exception a few years back when my dreams of turning over a new professional leaf just couldn't be put to rest any longer… and EVERYONE was raving about Erika. How great can she be? I wondered. One call with her revealed the answer. I knew instantly I had stumbled upon a rare talent: someone who could not only see my (and others') brilliance but could draw it out AND somehow get me excited about being in action, without the associated fear. I'd swear by my firstborn son that she sprinkles magic fairy dust in the air before getting on the line with her clients and students. You just can't be in Erika's presence and NOT make tons of progress in your business. Within months of meeting her, I was able to transition from a 20+ year career plus a 'side hustle'… to turning that 'side hustle' into a lucrative full-time business that has sustained me ever since. NO ONE else had been able to help me do that—not even the big name guru types I'd worked with before.' – Helen Hunter Mackenzie, CEO, Hunter Mackenzie Group
'Erika has the charisma of a Superstar. The smarts of a Mogul. The instincts of a Maverick. Lyremark Magic should be experienced first-hand. If you feel drawn to work with her, listen to that voice. I did, and it was one of the very best business decisions I have ever made.' – Victoria Roller, Creative Power Coach
'Erika has an intuitive mensa-like grasp of business. And coming from a corporate background (Chanel and Tiffany), I wanted to work with someone who understands what it takes to succeed, in a creative and compassionate way. She's been a successful business owner and a born entrepreneur, so working with Erika was both inspiring and empowering. – Holli Thompson, Author, Discover Your Nutritional Style, CHHC, CNHP

'I consider Erika one of the most impactful mentors that I've had in business. During my time working with Erika, I was extremely creative. Incorporating her techniques into my business acumen resulted in crazy momentum! My sales figure tripled over my target during the time that I was working with her. Erika gets business. She gets sales. And she gets what people want in the marketplace.' – Tracy Matthews, Bespoke, Fine Jewelry Designer & Founder of Flourish & Thrive Academy
I don't think a single person left the room during Erika's workshop… she held their attention, which isn't easy to do these days! – Kira Hug & Rob Marsh, The Copywriter Underground
'Erika is like no one else I've ever worked with. Her style is straightforward, intuitive, and no-nonsense yet completely loving. With her guidance, I began to see where I was holding back and making excuses. Once she shined a light on my issues, I was able to release my blocks and fears – and accelerate my business to new levels. My work with Erika gave me the confidence to create new products, step into the spotlight, raise my rates, sell out my classes (one class sold out in five hours with techniques I learned from her!) and hire a better team (and start acting like a boss instead of a mouse with my staff). When I look back at where I was compared to where I am now, I have Erika to thank. She's the rocket fuel behind the success I've achieved in the last few years. With what I've learned from our work together, there is nothing holding me back any more. The sky is truly the limit and I've got some extra swagger in my business step on the way up.' – Theresa Reed, The Tarot Lady
'I swear by her guidance. Erika keeps me focused, grounded, and doesn't put up with any of my favorite excuses. She always takes the long view of my business and while she encourages me to experiment, she also manages to keep me out of shiny object syndrome. Did she have me at stiletto? Naturally. And although I was skeptical at first–shouldn't I be able to boss myself around?– I'm over that now. Way over.' – Lela Davidson, Author, Blacklisted from the PTA & Creator of Portfolio
'I owe my confidence and definitive point of view as a Podcast Advocate, pundit, and podcast mentor zeroing in on having conversations that shift the cultural norm directly to working with Erika and her masterful weaving of story, teachings and action taking. Erika has provided me with the accountability and inspiration to keep going because this journey is not a short one (and it requires taking small deliberate actions every day). It's the investment that catapulted me to who I am now as a thought leader in podcasting – championing women's voices with a heavy emphasis in diversity and challenging outmoded cultural dynamics.' – Elsie Escobar, Co-Host – She Podcasts, Podcasting Specialist, Advocate & Pundit
'When I first started working with Erika, she spotted my craving to put on a show. She urged me to branch into audio: to use my voice, literally. This inspired me to create a podcast network, a patron-only podcast, a free audiobook opt-in (A Play in Three Acts), and audiobook versions to enhance my Letters From Jane Austen programme. Now I podcast about tv and film, and have a go-to strategy for differentiating my creative writing from my marketing copy with a simple directive from Erika: Make it SO Gossip Girl! WHO KNEW I COULD LOVE MARKETING. Erika did. That's who. Marketing Crush is like the fast pass line at Disney World.' – Xandra Robinson-Burns, Writer & the Protagonist of Heroine Training
'Erika gave me a process, personally reviewed my framework, told me what I needed to fix, and I launched Conversion Design School™ a month after finishing my product brief, generating $7416 in sales during my first launch. In 9 months of working with her, I've added 2 new offers to my business model, tripled my list size, and completely unleveled my business, and most importantly how I see myself. To have someone with her savvy, expertise and experience in my back pocket when I need their support is priceless. It sounds cheesy, but it feels like Erika's the sister I go to when I need help, and she can solve any problem I throw at her. I would not be where I was now if it wasn't for her support and belief in me. For real. The Voxer + email access in Marketing Crush is priceless (she actually replies!), and hiring her was one of the best decisions I made in 2019. Run. Don't walk, if you're considering hiring Erika. Tell her I sent you. ' – Melissa Burkheimer, Sales Page + Conversion Designer Founder of Conversion Design School™ at Melissa Burkheimer Studios
'Erika has incredible business knowledge, plus a real and sincere interest in what I'm up to. I love her enthusiasm and commitment to our success. Erika also truly gets what I'm about. Working with her, I feel taken care of, encouraged, and appropriately "whipped" when needed. She's made me 100% intentional in every area of my life and I love it. Intentionality lingers on my spirit like beautiful perfume. – Karen Vago, Genetic Eating Expert, Nutritional Therapist, Coach
'Before working with Erika, I was just posting + praying. And in the year since I completed working with her, I have tripled my revenue. I don't know how I ever did business before Erika. And the truth is I knew I wanted to have more sales, but I don't like being told what to do by other people (a driving force for being an entrepreneur for me) so the thought of hiring someone to help me strategize was distasteful. What I didn't realize was that Erika doesn't TELL you what to do – she leads you to your correct answers – unveiling what you need to do to make your business successful. She's not your run-of-the-mill business coach who dishes the same advice to everyone. She's truly a master at seeing your genius and unfolding it for you and into a do-able plan.' – Adeline Arjad Cook, CEO, I LOVE MY DOUBLES PARTNER!!!
'I feel so confident in my product that it's hard to explain. I've never felt this way about any of my services in all the years I've been in business. I now understand what she means about people not having sales problem…when you know your product to the core selling it becomes not only easy but super natural. I hadn't even finished polishing my sales page and I sold 3 spots for my Instagram Obsession program. I will never ever create another product or service without working with Erika. If you feel nudged to work with her, do it. I promise she'll change your life forever.' – Agustina Palacio, Founder, Nina Swimwear & Instagram Obsession
'It would be impossible to overstate how much Erika's sharp insights and coaching have helped me. During one call she helped me create my signature offer, The Exceptionelle CMO—a move which took me from hustling for $300 sales to having more than $11,000 of (easy) retainer income. That kind of revenue stability and income growth has been life changing. Erika's ideas and marketing acumen are stunningly simple and amazingly effective. Working with her has had a better ROI than I could have ever imagined.' – Hunter Niland Welling, Marketing Consultant for Luxury Service-Based Brands
'Erika taught me to embrace something I already knew…not all copy editors are created equal. I'm the right choice because I make editing copy effortless. If I hadn't signed up to work with her, I'd still be second guessing myself. And Drool Worthy Copy? That would still just be a pipe dream.' – Autumn Tompkins, The Grumpy Grammarian, Copy Editor
'Erika asked me exactly the right questions so I could look at my offerings with a fresh perspective. And then she helped me design my new program, You Are A Babe: A Monthly Membership to Lose Weight, Feel Good About Yourself, + Look Great In Photos. In the first week of launching & promoting You Are A Babe, I gained 20 new members and 10,000 new Instagram followers. The amount of reposts, interview opportunities, and shares of the program exploded.' – Betty Jean Bell, CEO, BeingBadass, Body Confidence Model + Coach
'I was stuck with messaging, communicating value, and figuring out a sustainable business model that also fits my style. Erika gave me back my confidence–and my wings. She saw my powers and the potential of my offering, immediately: How needed it is, whom it will serve best, how to make it work. Her lessons are invaluable. Her advice unexpected. Her work ethic and communication style, unparalleled. Although she looks overpowering (whip n'all), in fact, she empowers YOU. (And she has great taste in pop culture.) For the first time, I experienced what a real co-creator and success partner feels like. I've never gotten this kind of support from anyone (online or off), and all that in the shortest amount of time, and in spite the worse time zone difference possible.' – Monicka Clio Sakki, Creative Director | Brand Expert | Self-Expression Coach
'When I'm on sales calls people immediately get why they need the 3 Word Rebellion Messaging Intensive. What's really amazing is they start selling themselves on it during the call. Sales are *finally* easy, quick, and fun. I have a product that I am freakishly excited about. I feel invigorated in my business. Most importantly, I'm making the difference I want to make in the world. Having Erika on your team seeing your genius helps you create something even better than you could dream up on your own. People will WANT it.' – Dr. Michelle Mazur, CEO, Communication Rebel, Founder & Creator of the 3 Word Rebellion
'One of the grandest pivots that I made with Erika's help was to fine tune my message to just doing high-end sales. She helped me see my zone of genius. And once I committed to that path, everything made sense. And now my business has grown and grown since being in Erika's inner circle. She won't let you off the hook. She won't let you water your vision down. And that is rare.' – Vanessa Horn, Creator of The Classy Close
'Erika provides a spiritual and psychological deep dive through the medium of business. Business is the lens, the vehicle and the pragmatic touchstone that keeps us moving forward. I've only ever experienced this with Erika.' – Grace Quantock, Psychotherapeutic Counsellor, Writer & Speaker
'I have been a part of Erika's various programs since 2011 after starting my side gig doing executive coaching and facilitating immersive leadership retreats. I knew I wanted to leave my full time job, but as the primary income earner in my household, I wafted and wavered over letting go of a steady paycheck and health insurance. I enrolled in MARK'D Women in May of 2016 with the goal of building my business enough to leave my job. I knew I would need a ruthless accountability partner to get me where I wanted to go. In the Fall of 2016 I finally took the leap to embark 100% on my own. Two years later I can honestly say that MARK'D Women and Erika's support, along with the constantly evolving tools in this program, were invaluable to me arriving where I am today: A more than full roster of clients with a steady stream of referrals. A full time business manager and crack financial team to help me run my business seamlessly, multiply my efforts and show up as a professional for my clients. Quadruple business income. Erika pushed me to raise my rates, charge my worth and design my offerings with real value and customer results at the forefront. A new level of confidence in my ability to run a company and land engagements aligned with where I can make an impact in the world. If you are an entrepreneur wanting to up your game, I highly recommend Erika.' – Laura Gates, Executive Coach/Leadership Trainer, Gates Group LLC
'Erika's the right combination of leader & friend, visionary & cheerleader. She charges forward with business & ideas so fast there are flames coming from her stilettos – but cares enough to leave no woman behind. And even better? She inspires trust & creative thinking in her clients. Erika leads by example and each week takes us on a journey that makes you dig deep and go where most of us have never dare go in our minds. She challenges, coaxes and cheerleads but also cracks her whip loud and clear when it's needed. There is nothing like a business whipping from Erika to make you jump the hell out of your own way quick smart! Erika gives her absolute all to her clients (I have never come across anyone who cares as much as she does) and her leadership skills are extraordinary. She is leading a group of passionate, talented and brilliant ladies to achieve their wildest dreams and she leaves no woman behind! The support from everyone in the group is like no other and as well as being good for business I have made some very special life long friendships as well.I cannot recommend working with Erika enough. I feel like I am a member of a secret private club full of women who are literally changing the world.' –Nicola Wise-Sturt, Creative Director, Mrs. Wise-Sturt
'I love working with Erika Lyremark because she has my back and doesn't pull any punches. BUT she definitely pulls for me to succeed. Erika is genuine, whip smart and brilliantly intuitive. She uses her unique combination of skills to guide me in finding confidence in my own. Erika's programs are heads and shoulders above any other program I have tried. Waaaay above. I am #grateful to work with her.' – Susan Burns, Global Business Strategist & Attorney
'In just a few minutes, Erika was able to do something I haven't been able to do for myself in years. During my Product Strip-Down, she listened, asked important (yet unexpected) questions, and then BAM, before the session was over, I was crystal clear on my product message. She paved the path for me and completely flipped my indecision into knowing my next steps were right—down to my bones. For the first time, I feel like I own my business because I have a bigger vision, a workable plan, and, frankly, Erika's stamp of approval. There are a million and two reasons why she is the best at what she does, but she's special because she really gets to know you, like a friend invested in your success—not just a student or member of her "community" at large (which is also amazing). She's there to push you where you need to be pushed, pull you in the right direction, love on you where you need the support, and remind you how much fun being a businesswoman can be. Meeting and working with Erika has been a life-changer and I am forever grateful for her sharp wit, incredible grace, transparent business advice, and belief in me.' – Nicole Edwards, Copywriter, Designer + Brand Message Strategist