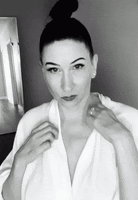 I work with select clients with seven & eight figure businesses.

I act as a professional confident, co-decision maker, and outsource entrepreneurial business partner.

The logistics — you get:
: Private VIP sessions
: On-demand Voxer coaching
: Laser-focused email support
: Expert review of your business assets based on your intellectual property, your methodologies, and your viewpoints
: My honest and VERY frank feedback (I won't sugarcoat anything, because I refuse to let you create a business that's not FABULOUS)
The intangibles — you get:
: The luxury of being seen, heard, understood — and SPOILED like never before
: The opportunity to be CHALLENGED — I'm going to ask you to mentally, emotionally, and spiritually show up
: Intentionality in your business that goes from 10% to 100% — which means that not only do you become clear on what you want and how to get it, but the Universe works in your favor like never before
Doors that were previously shut swing wide open. New opportunities land in your inbox. The right people show up to help you. The money appears. And you have an incredible trust in your business – no matter what things look like on the outside.You'll create energy, instead of burning it. And then you can use that energy to finally achieve your business dreams.
Investment starts at $15,000.
Email me or DM for availability.


XXXO