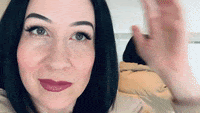 GET FUN & DARING MARKETING TIPS EVERY WEEK
Think you're working in a tough marketplace? Try hustling your wares alongside cut-throat dancers and a roomful of customers who think they own you — in a neon bikini and six-inch stilettos for 9 years. That used to be me!

In 2001, I quit the strip club world and went on to co-create a multi-eight figure commercial real estate investment company, write a best-selling book endorsed by Shark Tanks' Barbara Corcoran, and launch my own business coaching consultancy in 2005.
Since then, I've helped thousands of entrepreneurs grow their businesses with bold sales & marketing. Now I'm spilling the beans straight to your inbox.
______
Every week a new brief will arrive in your inbox with a Fast-Company-meets-Vogue-style lesson inside, like:
How to make sure every email you send to your list has a dose of 'copywriting-cleavage'

What this highly unusual Fendi item can teach you about getting sales in your business

How to harness Kardashian-level creative power to make any product or service desirable
Unless you're a private client, you won't find these provocative ideas anywhere else.
Not on my website. Not on my Instagram. Not in my book. The only way to get them is to become an email subscriber.

It's time to turn BORING into BOLD. I'll show you how.
________
KKW PSA – Destroy To Create
Refresh. Reset. Clear the slate.
Whatever you want to call it — ever consider actually doing it in your business?
What could that look like? How would that feel?
Risky? Maybe.
Editorial and decisive. Yes.
Sometimes, you have to tear it all down. Let go of the brand baggage so you can make something new, even better.
Destroy to create.
Here's an on-the-minute example from the House of KKW Beauty…
After years of dominating the feed with content that remains consumable faster than you can say "money", she wiped her account clean. Down to one—and not even a pic of herself. 
KKW PSA.
What's she trying to say? Why?? Who cares! She's setting the trend. Again.
Or what it Balenciaga who set the trend? They deleted all of their posts. And in just the last week grew by 100,000 followers. #BrandPower
By deleting thousands of IG posts, KKW & Balenciaga destroyed their old narratives to create new ones.
You're thinking, "Ya, but I don't have a million followers. They can afford to lose a few."
This may not be your next move. I get that.
However, ask yourself: Am I creating and delivering my message through a bold, distinct lens?
Or am I posting willy nilly only to play roulette with the algorithm?
Or worse, is your marketing so boring to you that you hate doing it?
Learning the rules is essential, especially so you can break them.

Bold, decisive action happens when you follow your gut – despite the risk – and get editorial.
No, I won't insist you wipe your feed and rewrite history. But I will help you cut the marketing clutter, and chisel out your next mega move.
KKW PSA: Destroy to Create
XXXO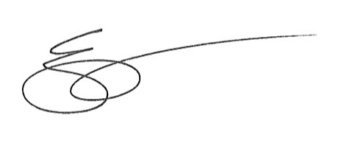 _________

'Erika's no hype. And ALL clarity. – Hillary Weiss Presswood, Creative Director & Positioning Coach

'When The Daily Whip lands in my inbox, I dig into it like a kid at Christmas. Erika never fails to deliver a biz related point of view I hadn't considered—beautifully wrapped in a story that inspires me to rethink how I do business.' – Tracy Elizabeth Roman, Spirit Renegade
'Erika doesn't just have a gift for business. She has an insane knack for looking at your business and your gifts, and knowing what you need to do with it all. And, of course, she's famous for getting you to follow through. Plus, she's the kind of person who'll think of an idea for you and jump on the phone to tell you. Who's that generous, and who still uses the phone?' – Laura Belgray, Founder of Talking Shrimp & Co-creator of The Copy Cure

Erika makes being the boss of your business fun with her impeccably researched articles sprinkled with a dash of humor. Skip the boring textbooks and learn from Erika instead , I promise, it will be much more engaging!" – Shauna Haider, Creative Director, We Are Branch

'Erika's articles are like VOGUE meets Harvard Business Review. Well researched, beautifully presented, succinct and informative – plus interesting points and insights. Bravo!' – Michelle Yvonne, Girl About Town & Business Strategist