VERY VERY V.I.P.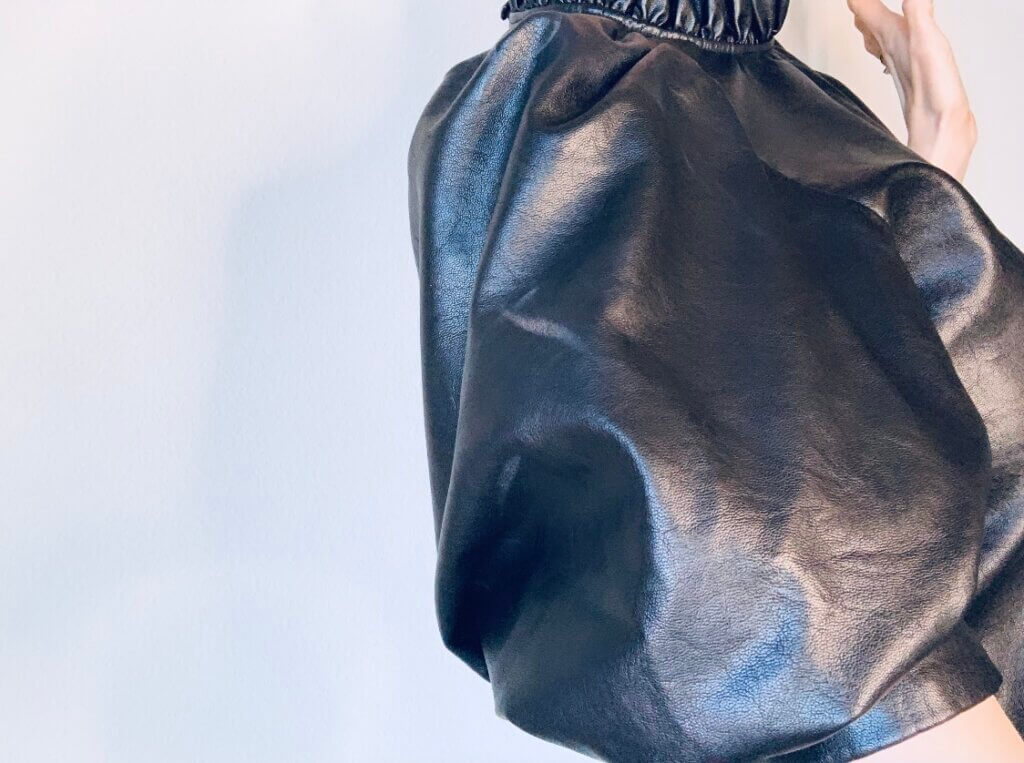 If you're climbing up the ladder of success in your DIOR stilettos, but wishing you had a discrete & non-judgy confident and creative partner-in-crime, you should become a VERY VERY V.I.P
I'm Erika Lyremark. And I want to be your small business BFF.
I'll listen to your hopes & dreams.
I'll simplify & magnify your social media.
I'll refine, amplify and synthesize your business plan.
I'll brainstorm ideas to power up your profits & potential.
I'll help you celebrate your success with ice-cold champagne.
I'll co-write your ticket to total world domination—on your terms.

In VERY VERY V.I.P. you will wipe the slate clean and ditch anything that no longer serves you, upgrade your business model, introduce new streams of revenue, launch new products & services, expand your brand, explode your creativity, and have more fun in your business than ever before.

I bring you through my unique and proprietary method that will highlight exactly what needs to be done. Vision boards are birthed. Checklists are created. Plans are formulated. Then we get to work. And keep working as long as our combined efforts are fun & fruitful.
Invest in your future. Further your business. Cement your creative visions. Keep 100% of the equity.
HOW IT WORKS
Focus on Success: Each month, we'll pick a specific area for you to concentrate on, ensuring steady progress and growth.
Personalized Strategy Session: We'll have one, private 60-minute call each month to brainstorm and strategize around the focus of the month.
Ongoing Support: Between our monthly sessions, you'll receive continuous creative direction, editorial feedback, and emotional support via email and Voxer.


LIBRARY OF SUPPORT MATERIALS
TripleXpert – For when you want to create your dream product or service.

The 2 Bikini Visibility Plan – For when you want a simple & crisp visibility plan.

Whip-Smart Personal Branding – For when you want to align and strengthen your personal brand.

The Swanky Pitch – For when you want to pitch podcasts and the press.

Don't Dabble. Dominate – For when you want to be extremely decisive.

Destroy To Create. – For when you want to simplify & declutter.

Design Your B.E.D. Brief – For when you need clarity in your business.

Viral Impact Foundations / TikTok Training – For when you want to use your expertise to grow your following on TikTok.
INVESTMENT $497 / Per Month
YOUR NEXT STEP

Book a complimentary consultation. This is a no-obligation opportunity to get my eyeballs on your business and see if your business goals are right for VERY VERY V.I.P.

Can't wait!

XXXO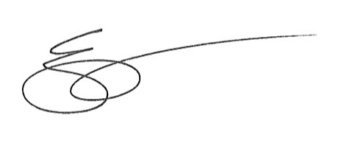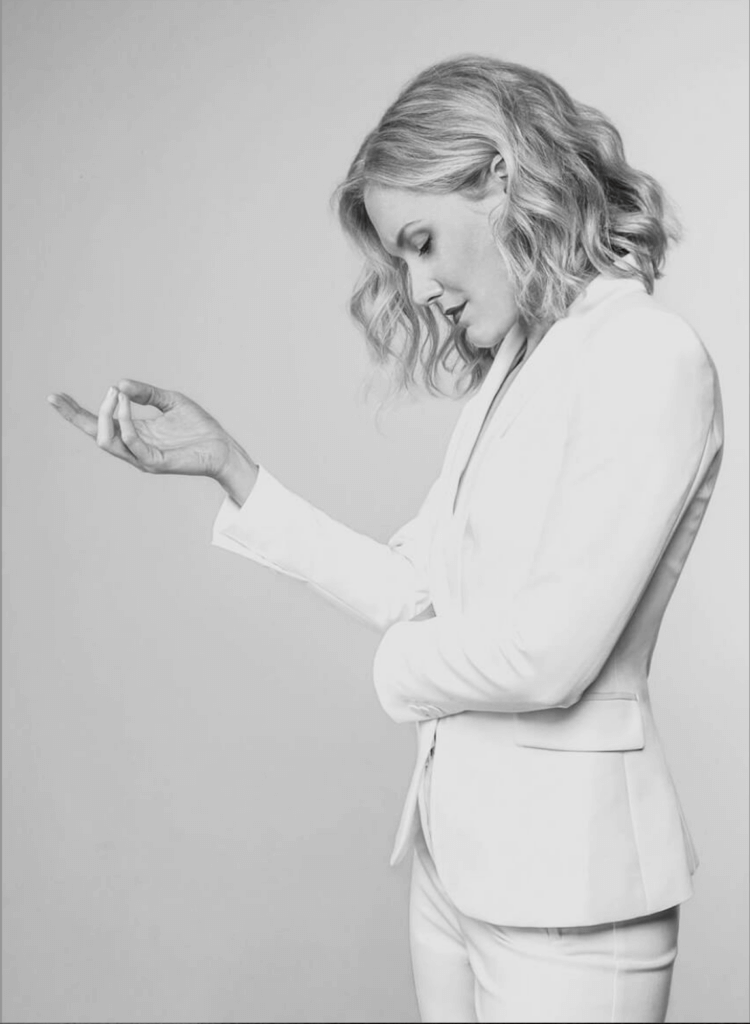 'Since working with Erika, I've streamlined my business, launched a program that sold out, and spoke on a stage of over 1000 people in Las Vegas (despite struggling with a lifetime of stage fright).
Erika has been instrumental in giving me the editorial confidence and cojones where I FINALLY feel clear, comfortable, and confident in my direction … poised and ready for whatever may come next.
I owe so much of that to Erika- who is so generous with her sage advice – and when needed … a swift kick in the a$$.'

– Sarah Ashman, Creative Director & Style Maker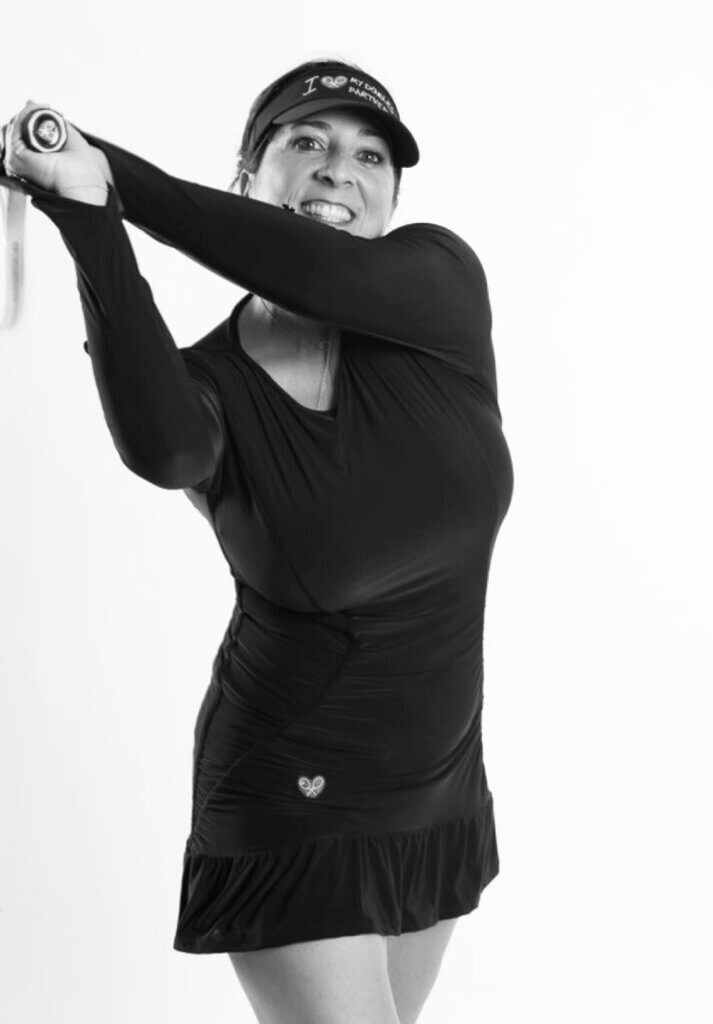 'Erika doesn't TELL you what to do – she leads you to your correct answers – unveiling what you need to do to make your business successful.
She's not your run-of-the-mill business advisor who dishes the same advice to everyone. She's truly a master at seeing your genius and unfolding it for you and into a do-able plan.'

– Adeline Arjad Cook, CEO, LOVE LOVE TENNIS
'Working with Erika was THE best decision I could have ever made for my business. I know a lot of people say that, but she's unlike anyone else out there on the market.
There's no other program out there that gives you this level of high-end expertise, intimate group connection, and guidance on your business that ISN'T fluff. It's for entrepreneurs who are serious about elevating their brand without doing the hyper, cookie-cutter, tried-and-true stuff everyone else is selling on Facebook.'
– Jennifer Lee, Strategist + Creative Director, Luxury Design Lab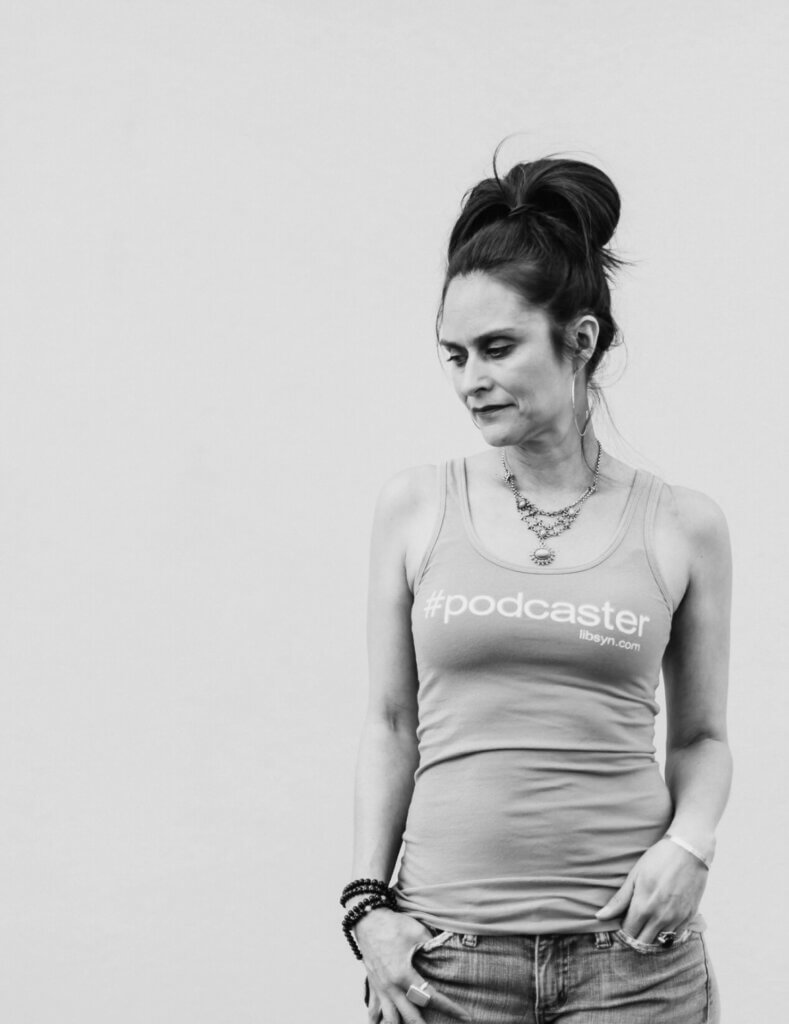 I owe my confidence and definitive point of view as a Podcast Advocate, pundit, and podcast mentor zeroing in on having conversations that shift the cultural norm directly to working with Erika and her masterful weaving of story, teachings and action taking.
It's the investment that catapulted me to who I am now as a thought leader in podcasting – championing women's voices with a heavy emphasis in diversity and challenging outmoded cultural dynamics.
– Elsie Escobar, Co-Host – She Podcasts, Podcasting Specialist, Advocate & Pundit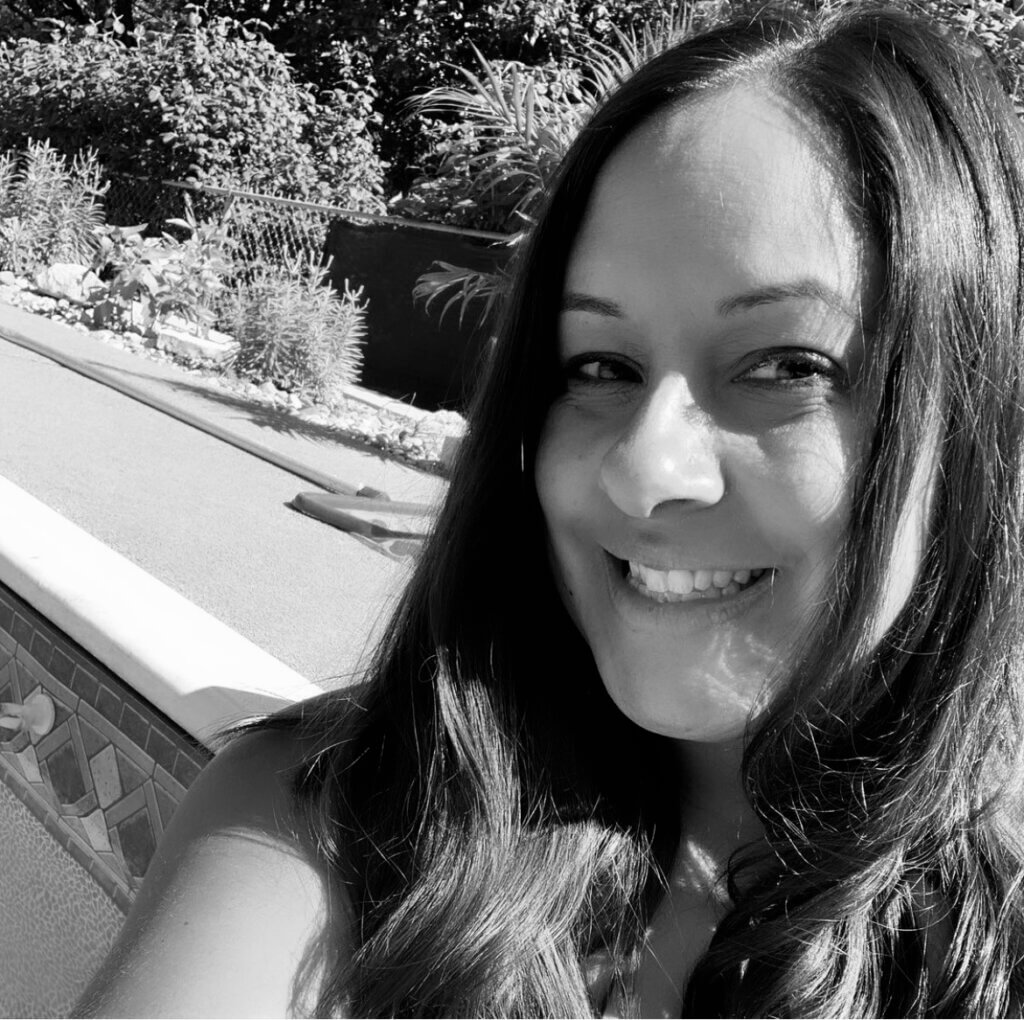 Over the past few years, we've collaborated closely to transform me from being exclusively a sales page designer to a conversion designer, specializing in branding, messaging, and positioning for both high-end product based businesses and online brands.
With her help, my business dreams are coming true. Because I'm so clear on who I am and what I want, I've been able to manifest creative projects in the industries I want to work in––without really trying. I can't recommend Erika enough!
– Melissa Burkheimer, CEO + Conversion Design Director of Melissa Burkheimer Studio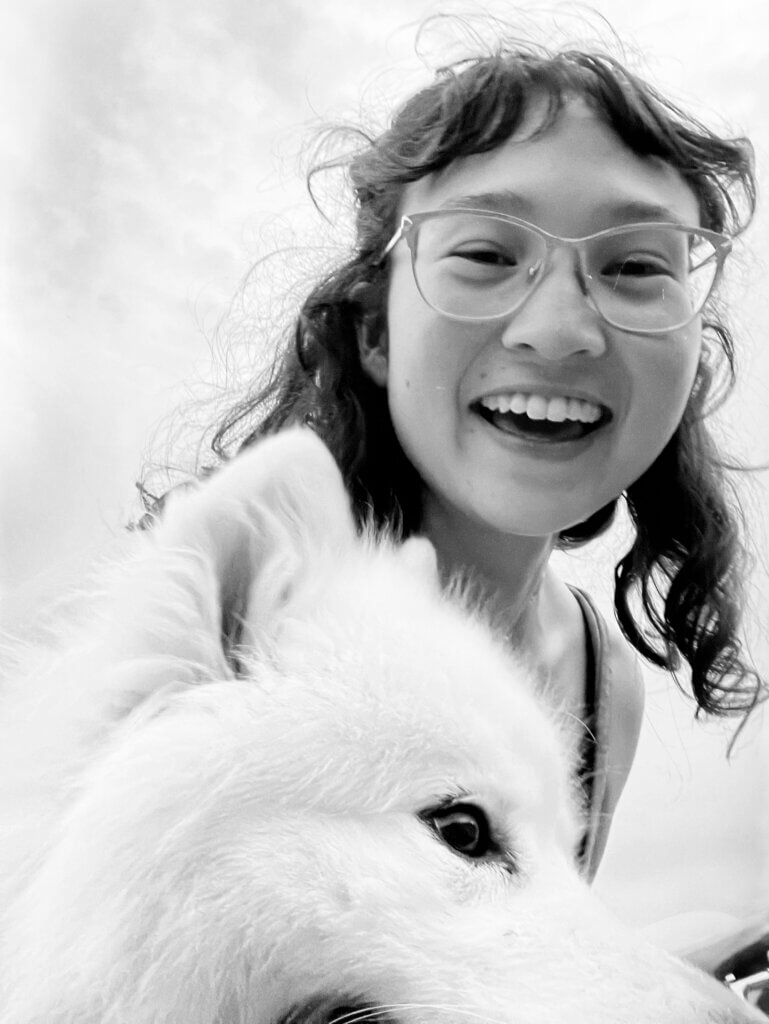 Erika helped me transition from business owner to visionary. With her support, I had the courage to shed structures of what I thought a business needed to look like, and transform my work into its truest form. By trusting in her years of experience and passion for evolving business strategy with the times, I was able to focus on creating without questioning the finer details. Erika reminds me that the world doesn't need any more half-hearted side hustles. It needs well-paid feminine leaders with bold viewpoints.
– Xandra Sunglim Burns, Writer & Magical Mentor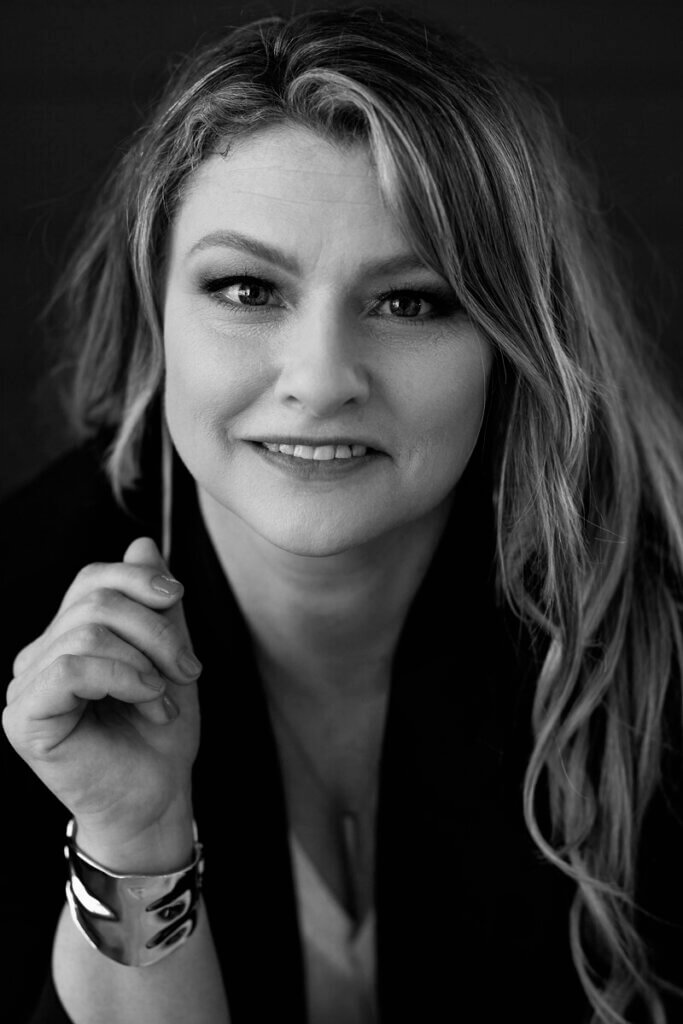 Erika helped me cut the mental & creative clutter so I could focus on what I do best. Developing six and seven figure funnels for info products for creative entrepreneurs. A bold audacious mirror that stares back at you and tells you to f*cking do it, Erika will push you to places you didn't know had. I've worked with Erika for years and I would never look back.
– Nicole Edwards, Launch Coach & Strategist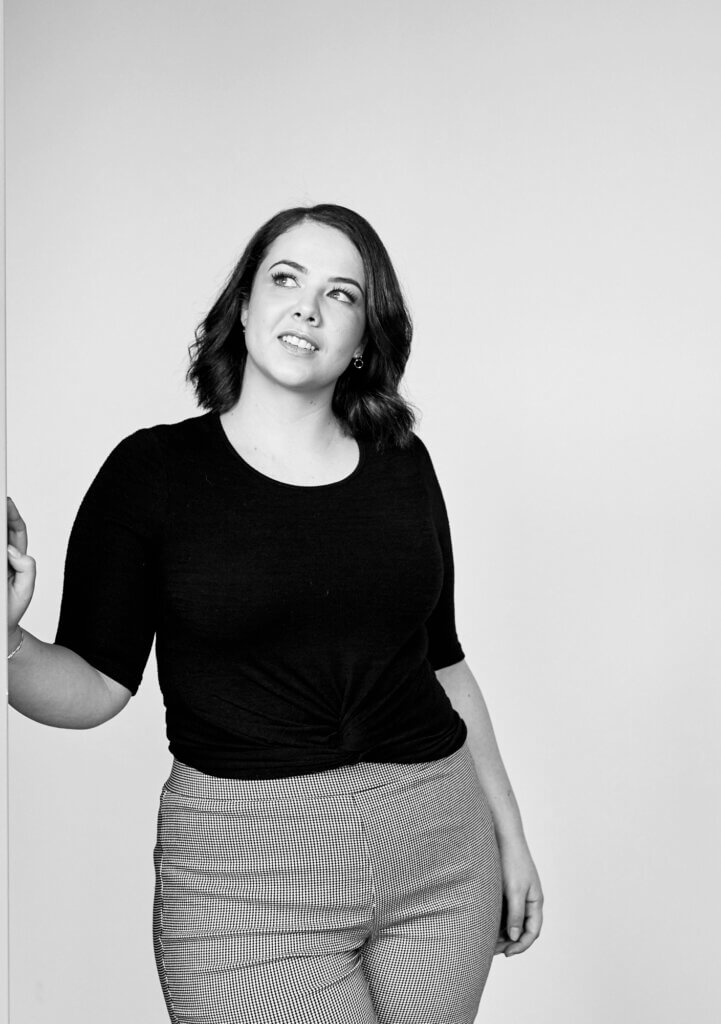 Other coaches (might) keep you accountable. But Erika will make you brilliant.
She will sashay into the depths of your brain to uncover what is lust-worthy about you, your ideas, and how you work. Be careful: you will likely start getting turned on by your own business when this happens. Your customers will too.
Hang out with her for a while and you will inevitably become clearer and more decisive. In business, and in life. (Oh, and her hot seats are actually life changing. Join and see for yourself.)
Having her in my back pocket over the past year is the reason why my work is the sharpest it's ever been. As I write this, I've just closed a multi-five figure contract with a perfect-fit client who loved my work so much that she decided to book 5 more projects in advance.
It's rare to find someone who is both business-savvy and creatively-minded. Erika is just as much about the bottom-line as she is about making sure that your business feels fun, creative and totally original to you. So stop being bored. Stop being small when you know you're meant for something big. Work with Erika. You'll be so glad you did.
– Natalie Taylor, Launch Strategy & Copywriting for Digital Course Creators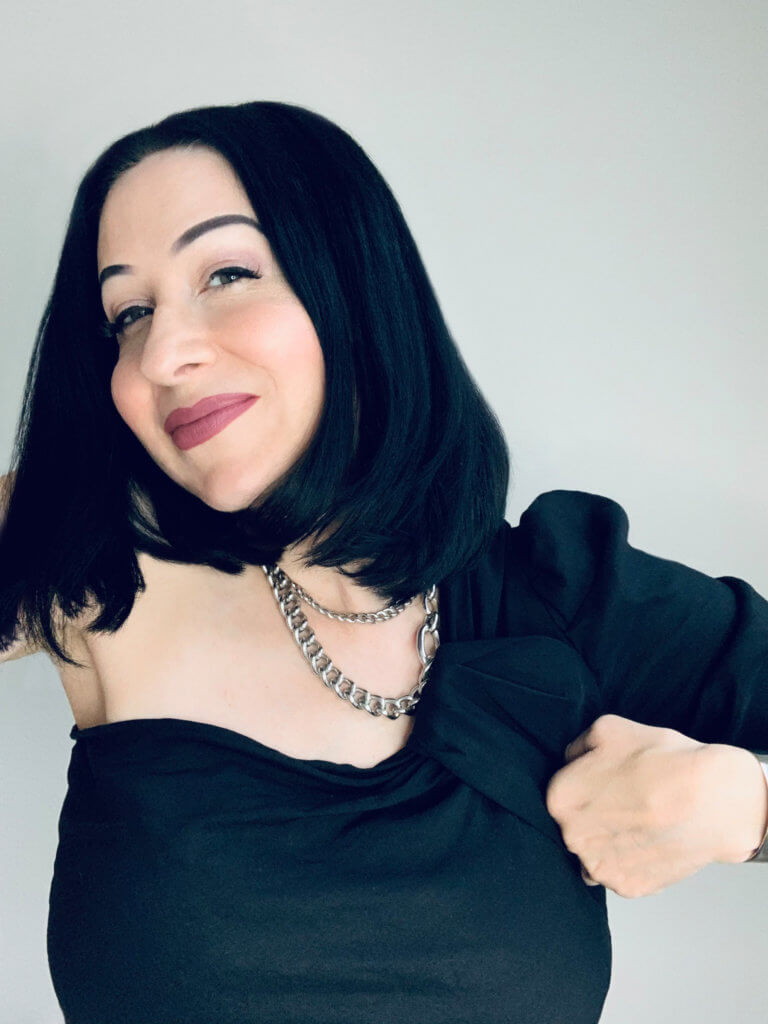 MEET YOUR MENTOR

I was born with a head (and heart) for business.
I'm not bragging — I feel lucky to have been born with a factory-installed success gene (Thank GUCCI!).
It's what's made me successful at transforming from ex-stripper, to co-creating a commercial real estate investment company, to founding a personal branding & business coaching consultancy, to writing a bestselling book, to helping thousands of entrepreneurs move their businesses forward with my magic.
Maybe it's my vampy red lips. Maybe it's my jet-black hair. Maybe it's the fact that I walk my talk (I've done the scary things, and I'm still doing them). I'm unapologetic about the skills & hardcore business acumen I bring to the table.
More importantly, I care about my clients. I want them to succeed at the highest levels – both personally and professionally. Rapidly. Royally. With infinite rewards.
And I want YOU to be my next Very Very V.I.P.