Go Viral. Build Your Expertise. Increase Your Opportunities.
OCTOBER 13 – NOVEMBER 18, 2022
___________
Here's the secret most "digital marketers" aren't telling you…
You don't need another social media "strategy."

You need a proven foundation that will help you create a viral impact that changes lives, attracts high-end paying clients, and increases your opportunities.
Does any of this sound familiar?
You're spending way too much time, energy & money trying to get visibility for your business.
Too many options. So much confusion. Still NOT getting the results you want.
Your social media strategy is spreading you thin.
You're making unique content for every social channel – but not seeing a scalable return.
Your content feels stale.
You're emailing your list, fussing with the perfect subject line, but your email open rates are way down. No one is seeing the Instagram posts that you spent countless hours on trying to snap the perfect pic and craft the compelling caption for. Or you're blogging your brains out trying to get traction – but it's not working. (Does anyone read blogs anymore anyway? Are they out of style?)
Here's the harsh reality…
Your ideal clients are just as burnt out as you are.
Online marketing has changed. What worked 10 years ago, five years ago––even a year ago no longer works.
Even though they love you, everyone's content has started to sound the same…
"Stand out!"
"Level up!"
"Raise the bar!"
Your ideal clients are bored of cobbled-together email-newsletters, and social media puff-pieces.
Just like you, they're looking for impactful, value driven connections…
And they're finding them through TikTok.
We know what you're thinking…
TikTok?
Isn't that app for funny animal videos, coordinated dance moves, and lip-syncing teenagers?
Sure. It's a big place. Which means it's also for smarty-pants, idea-machines, and well-educated, game-changing entrepreneurs.
And TikTok is not the same platform it was even just one year ago. It's ultra user friendly, easy to gain likes, shares, and engagement, and you don't have to have a complicated hashtag strategy to grow your following – but you DO need a proven foundation.
People are going to TikTok in droves for short form educational content. From DIY design, to healthy eating, to weight loss, to makeup lessons, to life-coaching hacks, to fashion styling, to real estate investment tips, to foreign language lessons. Any topic you can find in the nonfiction section of a bookstore, you can find on TikTok.
Your ideal clients are on TikTok…
And we've developed the perfect way to make sure they find you.
Introducing
Viral Impact Foundations
OCTOBER 13 – NOVEMBER 18, 2022
A 6-week intensive mentorship program to help you end your social media struggle and build foundations that will outlast any algorithm changes.
________

By the end of the 6 weeks, you will:
Know your expert positioning so you can cut through the algorithm's noise and be seen as an authority
Have an overflowing bank of content ideas you can use to make hundreds of TikToks
Master all 7 components of the Viral Impact Formula (both of us use this formula to get 100K+ views on our TikToks) and develop scripts for your first 3 TikToks
Viral Impact Foundations will pave the way to attract high-level paying clients, give you the confidence and edge you need to become a recognized expert in your industry, and be the walking, talking 'press kit' that media conglomerates are desperately searching for.
_________

So that everyone gets time and attention with us, the inaugural round of Viral Impact Foundations is limited to 25 participants.
WHAT YOU GET
– 6 private group mentorship sessions (one a week for six weeks)
– Complete training manual – video & written – to help you master the Viral Impact Formula
– Weekly personalized feedback on your 3 TikTok scripts, content ideas, and expert positioning
WHO IS THIS FOR?

– Service-based and product-based entrepreneurs who use educational content to market their businesses and have a ravishing desire to create a viral impact, attract high-end paying clients, and create more opportunities for themselves
VIRAL IMPACT FOUNDATIONS IS NOT AN INFO COURSE
– We are here to mentor you in developing short form video content that's customized for your business using our decades of coaching & social media expertise and our Viral Impact Formula. We'll know your name and your game.

Plus, we've intentionally designed Viral Impact Foundations to be simple to grasp and easy to implement with our guidance and tutelage. Once you 'get it' you'll be well on your way.
ABOUT YOUR MENTORS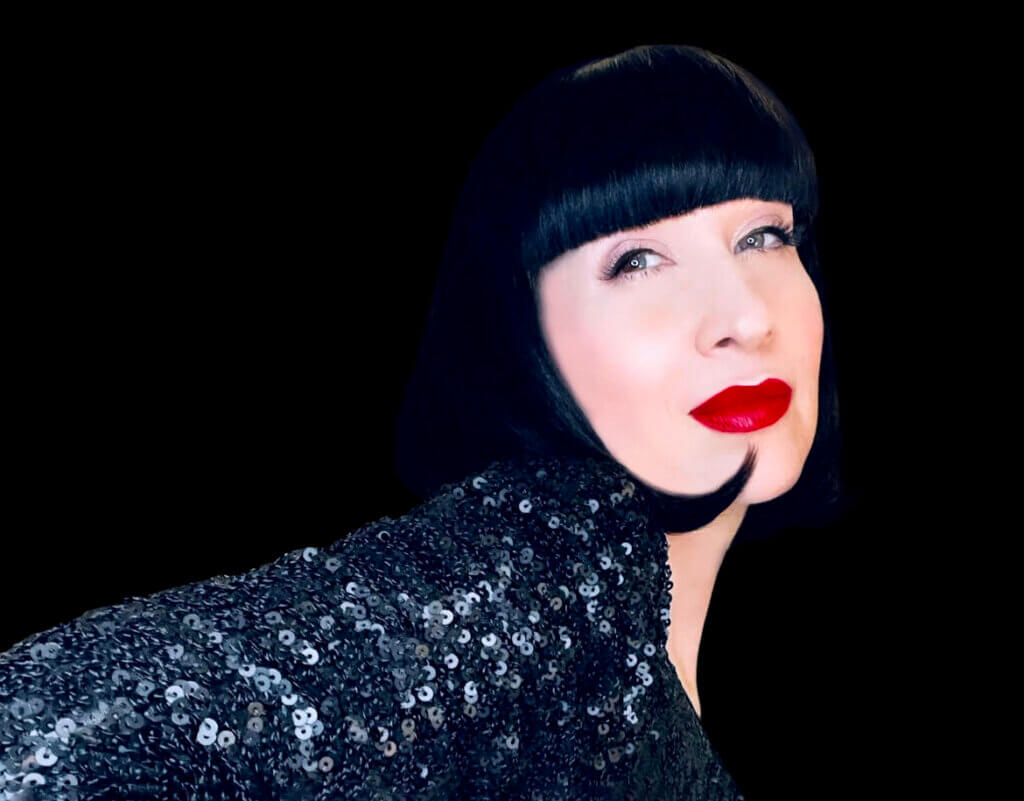 ERIKA LYREMARK is a sales, marketing & business coach for female founded companies, and the creator of The Daily Whip. In addition to whipping thousands of businesses into shape with her unconventional ideas and astute advice, she has co-created a multi-million dollar commercial real-estate investment company and is also the best-selling author of Think Like A Stripper: Business Lessons To Up Your Confidence, Attract More Clients & Rule Your Market.

CHRISTINE BUZAN is a posing expert that teaches her audience of over 800,000 individuals to look their best in photos. In addition to her coaching business, she is a veteran of the digital marketing industry and has worked with brands on developing high converting social media strategies since 2011. She's been seen on Good Morning America, Access Hollywood, The NY Post, The Sun, Redbook and PureWow and is working on her first book with a major publishing house.
Go Viral. Build Your Expertise. Increase Your Opportunities.
OCTOBER 13 – NOVEMBER 18, 2022
(So that everyone gets time and attention with us, the inaugural round of Viral Impact Foundations is limited to 25 participants.)
If you have any questions, email Erika or DM on her Instagram.
__________

BONUS!
LOOK GOOD ON TIKTOK TRAINING
Register by Sunday, September 25, 2022 and attend our live Look Good On TikTok training on Thursday, October 6, 2022 – 12:00 pm PST / 3:00 pm EST.
In this dynamic bonus training you'll get our top-secret confidence boosting tips so you don't sound – or look – like an awkward grandma on FaceTime, as well as practical tips for setting up your space so it doesn't look like you're recording in your basement (even if you are:)).

Plus you'll get a chance to jump in the hot seat for vocal coaching from us – no singing required.


THE GUCCI GUARANTEE
We want you to have the best, most profitable bang for your buck, so Viral Impact Foundations is fully guaranteed. If you get coaching on all of the 6 live calls and turn in 3 completed TikTok scripts using our Viral Impact Formula by November 18, 2022, and you are not satisfied with your results, you will receive a full refund. Then you can take your refund and splurge on a new Gucci bag!
FAQS