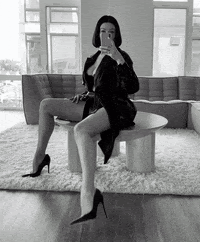 I'm a one-woman business coaching consultancy, with thirty years of promotional, entrepreneurial and small business savvy. From hustling lap dances as an exotic dancer to spearheading a multi-million dollar commercial real estate empire, I bring street smarts, book smarts, and whip-cracking instigation.
With every private client I work with, every program I develop, and everything thing I write, my work can be summed up in this statement: If you want customers to get in B.E.D. with you – you must be B.old, E.ditorial & D.ecisive.
_____
Don't be fluffy.
Don't be vague.
Don't be like everyone else.
Be B.old. E.ditorial. & D.ecisive.
Join me in B.E.D.

Book a single session.
Become a long-term private client.
If you have questions about my work, email me, or send me a DM on Instagram.

XXXO