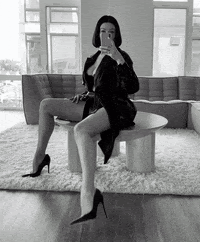 I'm a one-woman business coaching consultancy, with thirty years of promotional, entrepreneurial and small business savvy. From hustling lap dances as an exotic dancer to spearheading a multi-million dollar commercial real estate empire, to coaching thousands of women, I bring street smarts, book smarts, and whip-cracking instigation.
My attitude? Women don't need more soft-spoken advice. They need proven tools, techniques—and most importantly—a revenue-centered game plan.

My formula for success is unshakable: consistent action + accountability = results!
XXXO