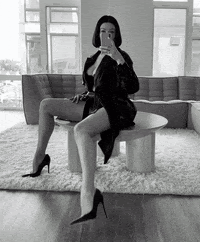 Let's get one thing out of the way right from the start. I LOVE business. Everything about it. It's exciting, creative, challenging, and tangibly rewarding. I love the marketing, making the ask, and closing the deal. If I wasn't actually born a hustler, I got started as soon as I could – like the time my 5th grade self asked my sister if I could have her clock, then turned around and sold it at a garage sale. Once I bit the apple, there was no turning back.
Everything I've done over the last thirty years has expanded my entrepreneurial spirit and small business savvy. Exotic dancer, hustling for lap dances? Co-creating a multi-million dollar commercial real estate investment company? Coaching thousands of women to bite that apple too? Check. Check. Check.
I know not everyone was born with the same wheel-and-deal gene that I have. That's why I rolled all of my street smarts, book smarts, and whip-cracking drive into my one-woman business coaching consultancy. Even if 'business' isn't part of your entrepreneurial vision – spend enough time with me, and I'm confident you'll begin to see it the way I do.
And the way I see business? Smokin' HOT.
Book A Power Hour

Very Very V.I.P.

2 Bikini Visibility Accelerator – Enrolling Now!

XXXO