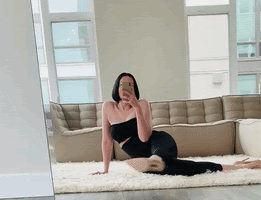 As a former stripper, I have has seen it all: disrespectful club managers, cutthroat dancers, and a never-ending supply of sleazeballs. Not to mention thousands of hours in six-inch stilettos.

Nine years in the industry left me with no desire to ever return; but my experiences there–more than either of the college degrees my stripping career paid for–proved to be my real education. By the time I walked away from the pole, I was more prepared for success than I could have ever imagined.

Beneath the stigma of this enigmatic industry, I uncovered the secrets of success. Think Like A Stripper: Business Lessons To Up Your Confidence, Attract More Clients & Rule Your Market is an insider's pass into an infamous industry you'll probably never be part of–but could stand to learn a lot from. Whether your goal is to build your business, level up your career, or make a name for yourself, this book delivers the lessons you need to thrive.

Filled with hilarious anecdotes, whip-smart tales & cheeky stories, it will have you laughing your panties off, calling up your girlfriend to share your 'ah-has' and teaching you things you NEVER learned in business school – but should have.
'Settle in for a great read.' – Justine Musk, Bestselling Author of BloodAngel & Lord of Bones
'SO great!' – Gala Darling, Author of Radical Self-Love'
'Want to thrive as an entrepreneur? Erika's book will help you do just that! Erika will not only whip you into shape with her wit, humor, and no-nonsense advice, but show you how to bounce back from failure and become the confident sales superstar you're meant to be.' – Barbara Corcoran, Star of ABC's hit show Shark Tank, Founder of Corcoran Group & Author of Shark Tale
'This book might surprise you. In it, Lyremark distills her unusual career and experience into savvy, actionable advice on how to leave your comfort zone, how to handle success and failure, and how to stay sane under pressure. This is a smart and provocative read.' – Dan Pink, #1 NY Time Bestselling Author of A Whole New Mind
Erika's smart storytelling and practical business advice will give you the double shot of confidence you need to ask for the sale, up your money game and be a leader in business.' – Tory Johnson, #1 NY Times Bestselling Author of The Shift