The ONLY Product Design Workshop That Combines …
X – Your Product (Or Service)
X – Your People
X – Your Personality
… to create a life-changing, buzz-worthy product or service.
______
Space Is Limited To 12 Women
__________________
Your industry is cluttered & saturated. It's true.
But QUALITY is rare. And CONFIDENCE? It's virtually nonexistent.
If you genuinely make an impact on someone's life & transform it for the better, they will be your red-carpet ambassador for LIFE.
They will buy your products & beg for more, season after season.
They will brag about how they "discovered" you, over Sunday brunch & mimosas.
They will tweet about you, blog about you, fly halfway across the country to meet you.
And your legion of luxury allies?
It all starts with one thing:
PRODUCT CONFIDENCE –
the BELIEF that your work makes an IMPACT.
So, how do you build Product Confidence?
: By creating a simple, yet elegant product that virtually sells itself.
: By zeroing in and serving those people who are dying for what you offer.
: By sharpening & elevating your viewpoints.
: By infusing your products with your voice, your values & your unmistakable edge.
: By giving the world a taste of your genius – and creating a fever of anticipation.
: By cultivating unshakable belief & trust in your work – by tracking results & raking in testimonials.
: By learning to craft offerings that matter – today, tomorrow, forever.
And by taking the one & only online workshop for women entrepreneurs that's designed to build your Product Confidence in a boutique environment where the head designer knows your name & your game. No excuses. No duck & cover. No lady left behind.
_______
I hadn't even finished polishing my sales page and I sold 3 spots for my Instagram Obsession program.
– Agustina Palacio, Founder, Nina Swimwear & Instagram Obsession
'In the year since I completed TripleXpert, I have tripled my revenue.'
– Adeline Arjad Cook, CEO, I LOVE MY DOUBLES PARTNER!!!
'Within 3 months, the return on my TripleXpert investment was exactly 490%.'
– Sarah Ashman, Creative Director & Style Maker
_______
Here's the (glorious) truth about designing your perfect product or service.
// When your product or service feels as unique as you are, you feel confident & clear about what you're doing – and where you're going.
// Marketing, selling and branding your product or service will feel easy, natural and elegant. No need to check your real personality & values at the door.
// You'll have an exciting product message. One that you can't wait to share all over social media.
// You won't get bored or second-guess yourself. You won't worry that you're doing it wrong. Because your product is a direct expression of your genius – flowing with inspiration and originality.
// You'll experience a newfound trust in yourself. Editorial. Decisive. Confident. Bold. (You might even feel sexier!)
// Decision-making becomes easier, because you know exactly what you're up to and where you want to go – even if it goes against what everyone else in your industry is doing.
// You'll know your worth in a way you never have before. Negotiating will become easier because you'll naturally select opportunities based on your chosen path, rather than thinking you need to jump on everything out of fear.
______________
I'm just scratching the surface here – because in TripleXpert there's room for organic creation, and the opportunity to tailor everything to suit your needs.
'Take any challenge as a creative opportunity.'

– Alexandra Watkins
So – tell me – do you think we're a fit?
I'm looking for women who are
X – Motivated
X – Sassy
X – Soulful
And want their product or service to be more
X – Purposeful
X – Profitable
X – Powerful
Sufficiently intrigued?
This is HOW TRIPLEXPERT WORKS.
You'll receive …
+ A minimum of 8 audios for your learning (and aural) pleasure to listen to and download.
+ Complete transcripts to download for each audio – because I AM all about the accessories.
+ Links to my little black book of business resources.
+ Supporting worksheets & real-world examples of killer product design.
+ Action & Accountability Checkpoints so you don't miss a thing.
And then –
We'll meet 2x a week, for three weeks for a Product Design Workshop.
Wednesdays – 1:00 pm PST
Fridays – 1:00 pm PST
Because these workshops are so in-depth & comprehensive, sometimes they're longer than 60 minutes. I stay on the conference line until every participant gets the help she needs.
In these workshops I'll be …
// Answering your questions on the TripleXpert Lessons.
// Giving you world-class glamorous business guidance to design your perfect product or service.
// Bringing in my 25+ years of business experience – generating millions of dollars in sales – to help you create your own perfect product. Ultra-Flattering. Competition-crushing. Packed with your personality.
______________
We use Facebook (a private group venue of course) as our rendezvous point.
All calls are recorded (to capture our collective genius) and then will be emailed out that day – so if you're unable to attend? No worries!
If you've got a question, you can also email me or chat with me on Voxer.
Your investment is $1997 (generous payment plans are available).
'Erika gets business. She gets sales. And she gets what people want in the marketplace.'
– Tracy Matthews, Bespoke, Fine Jewelry Designer & Founder of  Flourish & Thrive Academy
'Because of TripleXpert, I developed the 3 Word Rebellion Messaging Intensive into a simple product that delivered clear results to my clients.
– Dr. Michelle Mazur, CEO, Communication Rebel, Founder & Creator of the 3 Word Rebellion
'In the first week of launching You Are A Babe, I gained 20 new members and 10,000 new Instagram followers. The amount of reposts, interview opportunities, and shares of the program exploded.
– Betty Jean Bell, CEO, BeingBadass, Body Confidence Model + Coach
______________
Let's make your product or service impeccable.
Showstopping.
Swoon worthy.
Purposeful & profitable.
Results oriented – and revenue driven.
Packed with your personality-
designed for your perfect people.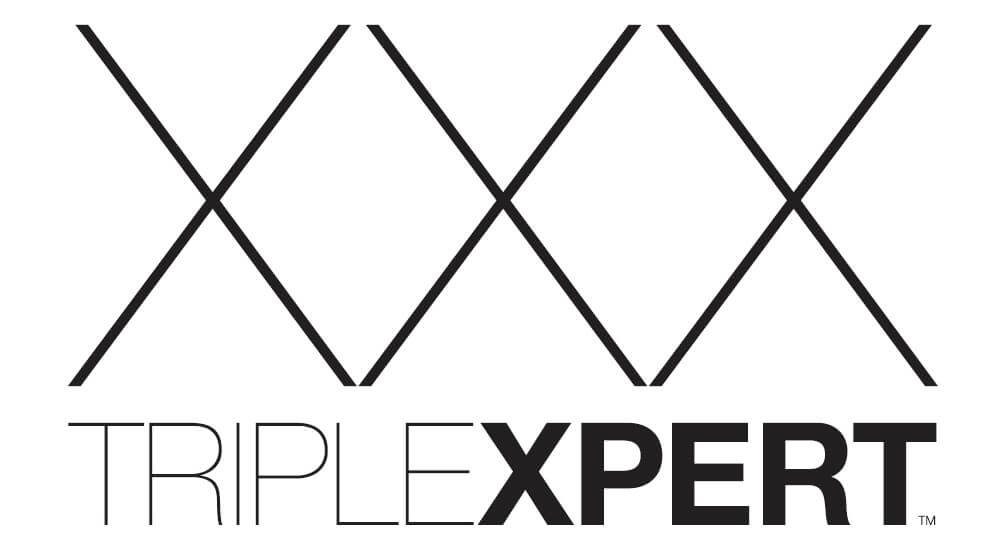 FREQUENTLY ASKED QUESTIONS
Yes. And I hid it for fear it would ruin my business. But I learned to take what some would consider a liability and turned it into my greatest branding asset. I can teach you to do the same.
SPACE IS LIMITED TO ONLY 12 WOMEN
You will never get lost in a sea of voices in group calls. And you not only get tons or personalized attention from me, but you also get an exclusive network of smart, talented entrepreneurs – just like you. A group who not only GETS what you want to accomplish, but ENCOURAGES you – and cheers you on.
You'll be able to network, test your ideas, show off your new marketing ideas, and get feedback on your product or service in a fun & cozy environment.
TripleXpert is a premium program and my high-tech, high-touch, results-oriented approach reflects that.
2 hours of homework
2 hours of group-coaching / product design calls
Approximately 4 hours per week x 3 weeks = 12 hours
I'VE INTENTIONALLY DESIGNED TRIPLEXPERT TO BE SIMPLE
So simple, it's scary. Like we're cheating.
All you have to do is log-in to a single, password protected page (there's no overwhelming membership site to navigate or drip-content to wait for) listen to 8 short-audios (or read the transcripts), answer the questions in the worksheets, show up for the group calls (or connect with me on email or Voxer).
Then during our group-coaching / design calls, I will personally help you design your product or service. You'll post your homework in our private Facebook group. And you can get additional help via the Voxer app or email.
If you feel uncomfortable about posting your homework in a private Facebook group, consider this:
: When you post, you push your business into action. You cannot think your way to success. You must take action.
: TripleXpert ladies find it liberating to put it all out in the open. Nothing to hide, nothing to fear. When you start being honest about what you want and where you're stuck, others will step up to help you.
The American Society of Training and Development (ASTD) offers these statistics on the probability of completing a goal:
10% when you hear a goal;
25% when you consciously decide to adopt it;
40% when you decide when you'll do it;
50% when you plan how you'll do it;
65% when you tell someone about your commitment to doing it;
95% when you establish a specific accountability appointment.
…which is just one reason why TripleXpert produces results.
Another reason? Included in each audio & transcript are questions that will help you design your product or service.
And for each set of questions you answer, I will review and provide feedback to make your product or service stronger.
By the last day of TripleXpert you'll easily have everything you need to input your product or service design ideas into a Product Design Brief: a mini-business plan that keeps you focused and on track.
And finally, you'll turn in a rough draft of your Product Design Brief. I'll go through it with an editorial-eagle-eye to make sure that your product or service is aligned with your ideas, your expertise, your perfect customers, your personality, and that it's highly results-oriented. You'll then have one more opportunity to update your Product Design Brief and have me review it a second time.
As much as you need via email and the Voxer app. Really!

If your not familiar with the Voxer app, it's awesome. You'll get private "voicemail" type messages from me where I will share my thoughts on your product or service, give you new ideas about what to do next, and inspire you to go further than you've ever gone before with your business. And you can leave me these same kinds of messages asking for clarification or just sharing new ideas you may have for your product or service.
Plus, I've got a knack for inspiring women to get off their booties and get to work.
'Erika has a way of cutting through all the back-chatter in your head, and pulling forth the most important gems for you to work with. She can pinpoint where you're cheating yourself, call you on your bull, and really make you think about where you've been lurking in the shadows of your own business.
She does this from a place of immense compassion, and the desire to see you succeed. She sees the strengths you've never put into play, the talents you are ignoring, and allows you to invest yourself with confidence, power, and the genius to succeed.'
Both. While the majority of my clients are service-based entrepreneurs, everything I teach is 100% applicable to a product-based business.
All kinds, literally.
Everyone from established business owners, product-based entrepreneurs, coaches, healers, designers, copywriters, CPAs, lawyers, nutritionists, real estate professionals, etc.
No. All course materials are for your use only. The Facebook group is confidential and sacred—absolutely no showing or telling.
What happens in TripleXpert stays in TripleXpert.
YES! They are emailed out the same day.
YES! There's a complete video library on how to use it.
No. Because of the high-levels of attention & details I provide in TripleXpert – you are only permitted to work on one product or service. Women who try to work on multiple projects at the same time do not succeed in the program. You must commit to being laser-focused.
TripleXpert is not an info-based program but a personalized experience where you have access to my brain, heart, time, and energy. I create customized solutions for you based on my 25+ years experience at building successful businesses. I also tailor my ideas to your unique needs and circumstances, but only YOU can implement those ideas. I can't offer you an "escape hatch" and expect you to show up fully.
And I'm 100% confident that you will receive amazing results from TripleXpert IF you are willing to put in the commitment required to succeed.
Here's the fine print: Refunds will not be issued for changing your mind. I don't accept excuses or want excuse makers in TripleXpert. If you struggle with commitment, don't sign up. TripleXpert is for serious entrepreneurs.