The ONLY Step-By-Step Design System That Combines …
X – Your Product Or Service
X – Your People
X – Your Personality
… to create a WINNING PRODUCT or SERVICE that sells, reliably and repeatedly.
______
JUNE 10, 2019 – JUNE 28, 2019
Space is limited to 12 women
______
How To Claim Your Very Own "Corner Of The Universe" Even In The Most Overcrowded Industry
Your customers are saturated with messages from your competitors.
The marketplace is cluttered – everyone's competing for attention.
"Shouting louder" does NOT work. (Neither does working harder.)
There's ONE thing, though, that can put you head and shoulders above the competition.
Even if you aren't an internet celebrity.
And even if you really don't care whether you ever become one.
In fact, it's the ONE thing most people are overlooking in the age of Insta-fame and Facebook bragging.
And when you dial in on this "one thing," you turn prospects into customers and customers into red-carpet ambassadors for LIFE.
They will buy your offerings & beg for more, season after season.
They will brag about how they "discovered" you, over Sunday brunch & mimosas.
They will tweet about you, blog about you, fly halfway across the country to meet you.
So what is this ONE thing, that can create a legion of luxury allies?
A WINNING PRODUCT – OR SERVICE – THAT CHANGES YOUR CUSTOMERS' LIVES AND SELLS, RELIABLY AND REPEATEDLY
How is it that ONE product or service can make ALL the difference in the success of your business?
Because a product or service that is intentionally designed and that creates raving-fan customers will:
: Virtually sell itself
: Serve those people who are dying for what you offer
: Give the world a taste of your genius – and create a fever of anticipation
Even better, it'll give you unshakable belief & trust in your work – by tracking results & raking in testimonials.
I call it "Product Confidence."
The unmistakable knowledge that what you do matters and has a HUGE impact on people's lives.
And it's as good as money in the bank.
Better, actually – since Product Confidence will automatically keep giving you revenue increases month over month.
And I've created the only step-by-step design system for women entrepreneurs that's designed to build your Product Confidence …

DELIVERABLES
JOIN ME if you want to carve out your unique "best in the world" spot, in a universe of unoriginal products and services. And I'll teach you the ONLY Step-By-Step Design System That Combines …
X – Your Product Or Service
X – Your People
X – Your Personality
______
… to create a WINNING PRODUCT OR SERVICE that sells, reliably and repeatedly.
By the end of TripleXpert, you'll walk away with …
+ Product Confidence – knowing that your offering makes a difference and why people will want it, because you're in full alignment with your offering (Bonus: this kind of alignment makes marketing and selling your product or service FUN and SIMPLE!)
+ A Product Design Brief – an actionable dossier that keeps you focused and on track (so you never again feel overwhelmed by too many ideas and too few "next steps" to take on them)
+ An Elevator Pitch – that you're proud to share (and that sounds as natural as telling someone your name)
+ 37 Messaging Ideas – if you've ever wondered what to talk about on social media besides your morning coffee, this will become your go-to-list for engaging content (plus, these 37 ideas will multiply themselves, helping you create literally HUNDREDS of messages over time)
And did I mention a WINNING PRODUCT OR SERVICE?
I'll give you my very best ideas.
I'll be brutally honest so you don't put out a terrible product or service.
I'll help you build your sparkly personality into your product or service so that selling & marketing is a fun adventure.
I want you to say YES! to TripleXpert, because …
I KNOW that when I bring my 25+ years of experience in product & service design, sales & marketing, spotting unseen opportunities, and my absolute obsession with making everything better, and I pair it up with YOUR brilliant ideas and expertise and skills …
Together, we'll create a winning product or service that sells, reliably and repeatedly.
And transforms your customers' lives, too.
It's inevitable.
What makes ME a TripleXpert?
Well, first of all, I literally eat, sleep, and breathe business ideas.
Everywhere I go, I see endless opportunities for people to create winning products and services, or improve on their existing ones.
(Just ask my massage therapist, my hairstylist, or the owner of that swank boutique two blocks from my place!)
And over the past 7 years, I've created a wildly successful coaching consultancy by learning how to design, market, sell, and deliver life-changing, buzz-worthy products and services of my own.
More importantly, though, I've honed the process into a simple formula that's so effective that ANY fancy lady can duplicate it.
Pair that process with my natural business genius…
(Genius I used to transform myself from an ex-stripper, to co-creator of a multi-million dollar commercial real estate investment company, to author of a bestselling book…)
And you'll walk out of TripleXpert with a product or service that will change everything in your business.
Bottom line: I've helped over 1200 women move their businesses forward.
And although they DO say there's some "magic" involved in my method (and I will sprinkle it on you inside TripleXpert!)…
I also know that having rock-solid product confidence is THE key to business success.
So let's get you sharing YOUR magic with your very own corner of the universe through your winning product or service, baby!
XXX is RIIIICCCCHHHH!!!!!

– Denise Tilley, Brand Coaching & Design Identity

PART 1
LESSON 1:

Make your distinctive mark

so you can stand out in your industry like Lady Gaga in a roomful of nuns
You want to rise above the noise.
And you want customers to roll out virtual sleeping bags on the sidewalk outside the "doors" of your store to buy your product.
These kinds of raving fans are created because they want what only YOU can provide.
So what makes your product or service unique? Indelible? Noteworthy?
That's precisely what you'll discover and define in this first lesson.
______________
In this TripleXpert Lesson you'll learn …
: 10 no-fail rules that'll help you slice through the noise of your overcrowded market and create an unmistakable "clink!" of crystal-clear recognition as your customer realizes YOUR one-of-a-kind product is the perfect fit
LESSON 2:
Make your customers want your product or service 
like they want a pair of Louboutins
You've heard it said – if you don't solve a problem, you don't have a business.
We go WAY beyond this in TripleXpert.
The Christian Louboutin 6″ heel solves a problem, yes – but a luxury product like that goes beyond problem-solving.
It helps the lucky owner feel like a superstar. And the red sole telegraphs exactly how lucky they are to all the other poor mortals clumping around in their Jimmy Choos. All on a shoe with minimum real estate. WOW!
So what makes your customers want your product NOW …
… like a red-soled pair of Louboutins?
______________
In this TripleXpert Lesson you'll learn …
: The number one mistake nearly every entrepreneur makes when it comes to designing their product or service – and what YOU can do to instantly set yourself apart
: How to be a genius, elegant, profit-producing product designer the likes of Christian Louboutin (and yes, you can design a service offering that is JUST as luscious as a pair of red-soled pumps, guaranteed)
: It takes MONTHS of planning and "proof of concept" runs to create a product worthy of raving-fan customers, right? Not when you have my top-secret "10KQ" question to make your customers want your product or service now
"When we engage in what we are naturally suited to do, our work takes on the quality of play and it is play that stimulates creativity."
– Linda Naiman

PART 2
LESSON 3: 
Custom-tailor your marketing to people
who want your product or service NOW (not later)
Who are your dream customers? How would you like to be perceived?
We'll figure it out – because your product or service isn't for everyone.
Repeat after me: You DO NOT have to settle for "just any" customer.
You DO NOT have to desperately market to anyone and everyone.
And in fact, you'll discover that businesses that are discerning ACCELERATE!
______________
In this TripleXpert Lesson you'll learn …
: Why customer avatars, ideal client profiles & demographics end up leading you further away from who you REALLY want to serve – and the counterintuitive strategy that'll bring you MORE customers in less time than ever before
: The single most important piece of marketing collateral that will help you attract perfect customers – and how to create it immediately and share it with your prospects at multiple touchpoints, like "BOOM!"
LESSON 4:

Develop viewpoints

that make your customers line up for your products and services (think Apple-like fandom)
People LOVE products & services with STRONG viewpoints.
And products & services with STRONG viewpoints SUCCEED.
Why?
Because when a product or service has STRONG viewpoints, their customers know exactly what they're buying. And people love spending their money on products & services they know, like & trust.
Think Mac vs. PC.
Lululemon vs. Athleta.
Target vs. Walmart.
So what do you really want to say? (And why aren't you saying it?)
When you build your viewpoints into your product or service  – you turn your customers on and everyone else OFF.
______________
In this TripleXpert Lesson you'll learn …
: How to boldly shape your viewpoints to match your unique product or service
: 3 secrets to crafting strong viewpoints that quickly attract perfect customers
: How to bring your strong viewpoints to the marketplace in a way that drives your product, and your profits, forward
'You can't use up creativity. The more you use, the more you have.'
– Maya Angelou

LESSON 5:

Design brainstorm –

to make your product or service undeniably YOU
Is your product or service unmistakable? Like the quilting on a CHANEL handbag?
Can people pick your product out of a crowd? Like spotting a Birkin in a sea of LeSportsacs?
Here's a well-kept secret about creating world-class product: Simplicity SELLS.
LESS is more – unless we're talking about confidence – in which case more is more.
______________
In this TripleXpert Lesson you'll learn …
: How to make your product or service unmistakably YOU – in a way that makes your ideal customer care and want to buy from you
: The ONE surprising element your product MUST have – if you want to get known for it and have prospects falling all over themselves to get ahold of it
: My 3 fail-proof methods to get your creative juices flowing – especially if you think you've run dry (I've used these exact methods to create millions of dollars out of my ideas and help my clients do the same – and I know that you can, too!)
LESSON 6:

Design your product or service 

to sell, reliably and repeatedly
When you create like an artist, your ideas pour out of you – and feel glorious, true & right. But you want to make money too. LOTS OF MONEY!
Unfortunately, having a cool, hip product or service isn't enough to be successful. You have to understand why it WILL sell & why it WON'T sell. 
______________
In this TripleXpert Lesson you'll learn …
: The number one reason mistake almost all creative entrepreneurs make when bringing a new product or service to the marketplace – and the tiny tweak YOU can make that will set you apart
: The "Profitable Five" – my closely-held secret set of 5 questions to ask yourself when you want to troubleshoot why your brilliant, beautiful product won't sell, and exactly how to get it moving
: 5 ways to believe in your product or service, even if no one else does (miss this, and you miss out on money making opportunities right in your own 'backyard')
'There is only one of you in all time, this expression is unique. And if you block it, it will never exist through any other medium and it will be lost.'
–  Martha Graham

PART 4
LESSON 7: Price with confidence

– so you neither undercut yourself, nor overprice and find your product or service falling flat
I won't sugar coat it – I EXCEL at pricing strategies.
And marketing strategies.
And sales strategies.
And …
Want my confidence to rub off on you? And onto your business?
______________
In this TripleXpert Lesson you'll learn …
: How to have integrity & confidence in your pricing, and the simplest way to instantly multiply the value of your product
: My 4 controversial viewpoints on pricing – and why they work like gangbusters to increase revenue
: Why 'charging what you're worth' is the kiss of death to profits – and my foolproof 3-step formula for exactly how to price instead
LESSON 8: 

Nail your messaging 

so you can talk about it confidently, anytime, anyplace
Would you like to always know what to say about your product?
Make it easy to pitch magazines?
Or even get recommended on Oprah's Favorite Things?
Then you need a variety of intriguing messages – ones that you can 'wear' again, and again, and again.
(Want an example? Some people doubted me. 'Who's going to hire an ex-stripper for (glamorous) business guidance?,' they'd say. Nowadays those same people are begging for my time.)
If that's not an "if I can do it, so can you story – then I don't know what is …
______________
In this TripleXpert Lesson you'll learn …
: How to live your message in your day-to-day life – because the more you live your message, the more you believe in your product, and the more product confidence you have
: The 3 questions that are guaranteed to reveal your Oprah-worthy messaging
: How to get your customers as freakishly excited about your product or service as you are
: How to not bore your customers with the same sales message repeated over and over again in the same place – you'll walk away with 37 ways to say how much you love your offering

'Erika is like ANNA WINTOUR – except for business.'
– Sarah Ashman-Ancalmo, Creative Director & Style Maker
'Erika has the charisma of a Superstar. The smarts of a Mogul. The instincts of a Maverick.'
– Victoria Prozan, Textile Artist & Visual Communicator
'She can't step into a salon, restaurant, or post office without insta-cataloging 17 ways the biz could be stronger, more irresistible, more elegant – and her instincts are impeccable.'
– Alexandra Franzen, Author, 50 Ways to Say You're Awesome
Here's the (glorious) truth about designing your perfect product or service.
// When your product or service feels as unique as you are, you feel confident & clear about what you're doing – and where you're going.
// Marketing, selling and branding your product or service will feel easy, natural and elegant. No need to check your real personality & values at the door.
// You'll have exciting messages. Ones that you can't wait to share all over social media.
// You won't get bored or second-guess yourself. You won't worry that you're doing it wrong. Because your product or service is a direct expression of your genius – flowing with inspiration and originality.
// You'll experience a newfound trust in yourself. Editorial. Decisive. Confident. Bold. (You might even feel sexier!)
// Decision-making becomes easier, because you know exactly what you're up to and where you want to go – even if it goes against what everyone else in your industry is doing.
// You'll know your worth in a way you never have before. Negotiating will become easier because you'll naturally select opportunities based on your chosen path, rather than thinking you need to jump on everything out of fear.
______________
I'm just scratching the surface here – because in TripleXpert there's room for organic creation, and the opportunity to tailor everything to suit your needs.
'Take any challenge as a creative opportunity.'

– Alexandra Watkins
So – tell me – do you think we're a fit?
I'm looking for women who are
X – Motivated
X – Sassy
X – Soulful
And want their product or service to be more
X – Purposeful
X – Profitable
X – Powerful
Sufficiently intrigued?
This is HOW TRIPLEXPERT WORKS.
GROUP COACHING
Twice a week for 3 weeks, you'll get on the line with me and 11 other smart, passionate women for Product Design Workshops to help you design an original product or service that sells, reliably & repeatedly.
I NEVER give out generic advice or cookie-cutter templates. (Famous for it.)
These workshops are in-depth & comprehensive. I stay on the line until every participant gets the help she needs to design an original product or service.
In these workshops I'll be …
: Answering your questions on the TripleXpert Lessons.
: Coaching you so you design your perfect product or service.
: Bringing in my 25+ years of business experience – generating millions of dollars in sales – to help you create your own perfect product. Ultra-Flattering. Competition-crushing. Packed with your personality.
Women have told me these calls alone have changed their lives.
In fact, here's a quote from one of my clients, Suzanne:
"Erika has a way of cutting through all the back-chatter in your head, and pulling forth the most important gems for you to work with. She can pinpoint where you're cheating yourself, call you on your bull, and really make you think about where you've been lurking in the shadows of your own business.
She does this from a place of immense compassion, and the desire to see you succeed. She sees the strengths you've never put into play, the talents you are ignoring, and allows you to invest yourself with confidence, power, and the genius to succeed."
Hold on – it gets even better.
PRIVATE VOXER COACHING & EMAIL SUPPORT
It's important to stay on track, so you'll connect with me via email or the Voxer app for help with designing your product or service.
It's awesome. You'll get private "voicemail" type messages from me where I will share my thoughts on your product, give you new ideas about what to do next, and inspire you to go further than you've ever gone before with your product and your business. And you can leave me these same kinds of messages asking for clarification or just sharing new ideas you may have during our time together.
INTIMATE GROUP OF WOMEN
TripleXpert is limited to 12 new women – which means you not only get tons or personalized attention from me, but you also get an exclusive network of smart, talented entrepreneurs – just like you.
A group who not only GETS what you want to accomplish, but ENCOURAGES you – and cheers you on.
You'll be able to network, test your ideas, show off your new marketing ideas, and get feedback on your product or service in a fun & cozy environment.
We use Facebook (a private group venue of course) as our rendezvous point.
All calls are recorded (to capture our collective genius) and then emailed out that day – so if you're unable to attend? No worries!
And did I mention a WINNING  PRODUCT OR SERVICE that sells, reliably and repeatedly :)
And remember, you're doing it YOUR way.
Your values, your vision, your voice.
Nothing cookie-cutter, nothing forced.
Although I WILL hold your feet to the fire on delivering the product or service you set out to create.
(You will LOVE the accountability, though – I'm just bossy enough to make you want to get to work, and just charming enough to make you forget you just got bossed around.) ;)

'Erika gets business. She gets sales. And she gets what people want in the marketplace.'
– Tracy Matthews, Bespoke, Fine Jewelry Designer & Founder of  Flourish & Thrive Academy
'One astute observation from Erika, changed my business and eliminated my competition.'
– Michelle Mazur, Ph.D, Speech Designer & Idea Architect.
'Erika Lyremark has an intuitive mensa-like grasp of business.'
– Holli Thompson, Author, Discover Your Nutritional Style, CHHC, CNHP
______________
Let's make your product or service impeccable.
Showstopping.
Swoon worthy.
Purposeful & profitable.
Results oriented – and revenue driven.
Packed with your personality-
designed for your perfect people.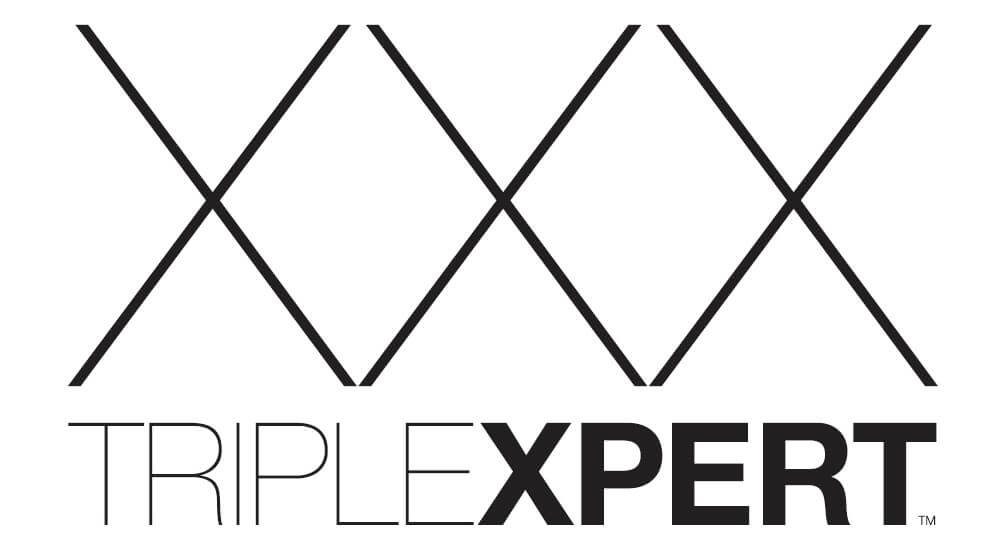 JUNE 10, 2019 – JUNE 28, 2019
Space is limited to 12 women
1 Payment of $999.00
3 Payments of $357.00
6 Payments of $189.00
Need Help Registering? Email Me.
FREQUENTLY ASKED QUESTIONS
Absolutely. If you love your offering, but are struggling to sell it, sign up. We'll uncover the shifts you need to make to turn your product or service into a WINNER that sells, reliably and repeatedly.
Yes. And I hid it for fear it would ruin my business. But I learned to take what some would consider a liability and turned it into my greatest branding asset. I can teach you to do the same.
Do you have a WINNING product or service that sells, reliably and repeatedly?
If you said hell yes! you shouldn't join TripleXpert.
But if you said NO to the above question, then sign-up.
If you want a winning product or service that sells, reliably and repeatedly, you've got to make it a priority. Anything else is an excuse.
You can figure out how to make it to class (or listen to the calls later) and do your homework when you're truly committed.
Here's the weekly time commitment for TripleXpert:
2 hours – homework
2 hours – group-coaching / product design calls
Approximately 4 hours per week x 3 weeks = 12 hours
If having product confidence and designing a winning product or service that sells, reliably and repeatedly isn't worth 12 hours of your time, then clearly, being stuck is your thing. Is that okay? Well, only you know for sure. 
If you have access to a phone and a computer with Wi-Fi, you can do TripleXpert! If you miss a day, you'll still have complete access to all the call recordings. They'll be delivered to your inbox that day.
Yes, but the calls are where you can get personalized attention and ask questions. If you can make some of the calls, you'll get the full force effect of TripleXpert. All of the calls are recorded as well and emailed straight to your inbox that day.
TripleXpert is for women who already have a product or service in mind. Or a product or service they want to make better so that it sells, reliably and repeatedly.
Yes. Many TripleXpert ladies are still in the corporate world. They listen to the recordings and do their homework in the evenings.
Both. While the majority of my clients are service-based entrepreneurs, everything I teach is 100% applicable to a product-based business.
All kinds, literally.
Everyone from established business owners, product-based entrepreneurs, coaches, healers, designers, copywriters, CPAs, lawyers, nutritionists, real estate professionals, etc.
No. All course materials are for your use only. The Facebook group is confidential and sacred—absolutely no showing or telling.
What happens in TripleXpert stays in TripleXpert.
The key word here is "private". No one outside of your fellow TripleXpert ladies will see what you write and the benefits of posting are massive. For instance:
: When you post, you push your business into action. You cannot think your way to success. You must take action.
: TripleXpert ladies find it liberating to put it all out in the open. Nothing to hide, nothing to fear. When you start being honest about what you want and where you're stuck, others will step up to help you.
The American Society of Training and Development (ASTD) offers these statistics on the probability of completing a goal:
10% when you hear a goal;
25% when you consciously decide to adopt it;
40% when you decide when you'll do it;
50% when you plan how you'll do it;
65% when you tell someone about your commitment to doing it;
95% when you establish a specific accountability appointment.
…which is just one reason why TripleXpert produces results! 
YES! They are emailed out the same day.
YES! There's a complete video library on how to use it.
YES! As long as you know what product or service you want to design.
No. Because of the high-levels of attention & details I provide in TripleXpert – you are only permitted to work on one product or service. Women who try to work on multiple projects at the same time do not succeed in the program. You must commit to being laser-focused so you can design & develop a WINNING product or service that sells, reliably and repeatedly.
TripleXpert is not an info-based program but a personalized experience where you have access to my brain, heart, time, and energy. I create customized solutions for you based on my 25+ years experience at building successful businesses. I also tailor my ideas to your unique needs and circumstances, but only YOU can implement those ideas. I can't offer you an "escape hatch" and expect you to show up fully.
And I'm 100% confident that you will receive amazing results from TripleXpert IF you are willing to put in the commitment required to succeed.
If you ask questions on all 6 of the LIVE product design workshops and turn in a completed Design Brief on or before June 28, 2019, and are not satisfied with your results, Lyremark, Inc. will refund 100% of your investment within 5 business days. Your refund request must be emailed to hello@dailywhip.com by June 28, 2019.
Here's the fine print: Refunds will not be issued for changing your mind. I don't accept excuses or want excuse makers in TripleXpert. If you struggle with commitment, don't sign up. TripleXpert is for serious entrepreneurs.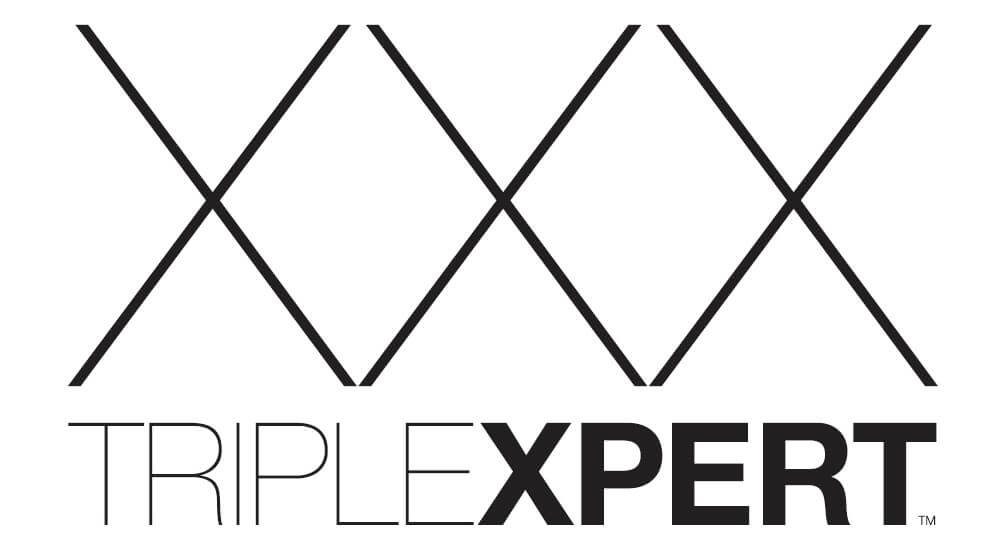 'TripleXpert is created in such a way where everything starts falling into place.
I feel so confident in my product that it's hard to explain. I've never felt this way about any of my services in all the years I've been in business. I now understand what she means about people not having sales problem…when you know your product to the core selling it becomes not only easy but super natural.
I hadn't even finished polishing my sales page and I sold 3 spots for my Instagram Obsession program.
I will never ever create another product or service without going through her TripleXpert product-design-system. If you feel nudged to work with Erika, do it. I promise she'll change your life forever.'
– Agustina Palacio, Founder, Nina Swimwear & Instagram Obsession
'Before TripleXpert, I was just posting + praying.
Now I create an intentional customer experience from marketing to product delivery. Erika's a master at seeing your genius and unfolding it for you.'
TripleXpert is invaluable for clarity and alignment. I don't know how I ever did business before TripleXpert. Every woman who wants to have a clear road map from-their-vision-to-success needs to work with Erika. The program combines just the right amount of ACTION + INTROSPECTION.'
– Adeline Arjad Cook, CEO, I LOVE MY DOUBLES PARTNER!!!
'If you are ready to work on creating a product or growing your service-based business to the next level, you need more than luck.
You need a strategy. You need support. If you are lucky enough to have Erika, you'll be set to soar.'
– Maggie Miley Kelly, Esthetician / Owner / Educator, Complexions On Carter Skincare Boutique
'Because of TripleXpert, I developed the 3 Word Rebellion Messaging Intensive into a simple product that delivered clear results to my clients.
Now when I'm on sales calls people immediately get why they need the 3 Word Rebellion Messaging Intensive. What's really amazing is they start selling themselves on it during the call.
Sales are *finally* easy, quick, and fun.
I have a product that I am freakishly excited about. I feel invigorated in my business. Most importantly, I'm making the difference I want to make in the world.
Having Erika on your team seeing your genius helps you create something even better than you could dream up on your own. People will WANT it.'
– Dr. Michelle Mazur, CEO, Communication Rebel, Founder & Creator of the 3 Word Rebellion
'Even though I'm a seasoned instructor with decades of experience, I was confused, unclear, and lacked confidence in my new program, SexyAF 21: A Clean Eating Program for Women "After 40".
Erika not only gave me the perfect blueprint to help me create it, she also gave me a design-system I can use again and again. Now I'm clear, confident and "getting shit done"!'
– Debbie Moore Johnston, Founder, SexyAF 21
'I was stuck with messaging, communicating value, and figuring out a sustainable business model that also fits my style.
Erika gave me back my confidence–and my wings. She saw my powers and the potential of my offering, immediately: How needed it is, whom it will serve best, how to make it work.
Her lessons are invaluable. Her advice unexpected. Her work ethic and communication style, unparalleled. Although she looks overpowering (whip n'all), in fact, she empowers YOU. (And she has great taste in pop culture.)
For the first time, I experienced what a real co-creator and success partner feels like. I've never gotten this kind of support from anyone (online or off), and all that in the shortest amount of time, and in spite the worse time zone difference possible.'
– Monicka Clio Sakki, Creative Director | Brand Expert | Self-Expression Coach
'After TripleXpert, I have an amazing product sales page, a great about me, and above all, I found the perfect website name: SmartObsessions.com
If you're looking for a critical & experienced eye – but also for someone who'll understand you and help you achieve your goals, then I recommend you sign-up for TripleXpert right away.'
– Virginie Cantin, Creator SmartObsessions.com
'TripleXpert is an experience as fun and high fashion as Erika's Instagram exemplifies.
Business doesn't have to be as hard as you're making it. And the best part? Erika demands that we have fun. (Somehow, that's where the best ideas lurk anyway.)
Her superpower is business tailoring: she spots your unique strengths, and shows you how to make them shine in your business offerings. TripleXpert's strength is that it is utterly individual, with eyes on you and your business.
Sign up for TripleXpert if you're ready for clarity, focus, and confidence.'
– Xandra Robinson-Burns, Heroine Training & Personal Development Leader
'Before TripleXpert, I was frustrated and ready to "break up" with my business.
But then … I did TripleXpert. Erika asked me exactly the right questions so I could look at my offerings with a fresh perspective. And then she helped me design my new program, You Are A Babe: A Monthly Membership to Lose Weight, Feel Good About Yourself, + Look Great In Photos.
In the first week of launching & promoting You Are A Babe, I gained 20 new members and 10,000 new Instagram followers. The amount of reposts, interview opportunities, and shares of the program exploded.'
– Betty Jean Bell, CEO, BeingBadass, Body Confidence Model + Coach
'Erika teaches product confidence as the core element that boosts sales. Her motto is: You don't have a sales problem you have a product confidence problem.
The day after my cycle of TripleXpert came to an end, I booked a new long term private client who is a delight to work with. And 11 days later another private client who is a pleasure to coach. (And my sales page wasn't even up!).
TripleXpert worked it's magic with barely any marketing effort, just by giving me the inner certainty of the value of what I was offering in other words product confidence!'
– Karen Vago, Genetic Eating Expert
'Never before have I been SO excited about offering a program and seeing deeply why this is needed, and how this program allows me to support and serve those who need my services.
I kinda fell in love with my own sales page—as crazy as that may sound. But it feels so very aligned and all ME.
If you want to create your new signature program then I highly recommend TripleXpert. It's intense and deep and worth every minute!'
– Iris van Ooyen, Author & Creator of Bright Eyes
'Erika knows how to reel you in and focus exclusively on the present. And how your product is going to be successful moving forward.
What surprised me most about TripleXpert was how after just a few group calls, the clarity that I got for my product was incredible. I was way overthinking. And Erika helped me find the TRUE PURPOSE of what this business model is and how to make it extremely successful.'
– Kendra Lambert, CEO, Kendra, INC.
'Before TripleXpert, I had a million ideas for how I wanted to coach women to expand their influence and authority. A million ideas and one huge problem: I couldn't get all my brilliant brain-children to play together.
Now I have extreme confidence that my program, Portfolio, will help countless women build better businesses, meatier movements, and kickass careers. Because a world where more women lead is a better world indeed!'
– Lela Davidson, Author, Blacklisted from the PTA & Creator of Portfolio
'Because of Erika and TripleXpert, I uncovered what's really holding me back—product confidence. I knew her program addressed this problem, but I didn't actually think I'd work through it in such a short amount of time.
Erika taught me to embrace something I already knew…not all copy editors are created equal. I'm the right choice because I make editing copy effortless.
If I hadn't signed up for TripleXpert, I'd still be second guessing myself. And Copy Edit School? That would still just be a pipedream.'
– Autumn Tompkins, The Grumpy Grammarian, Copy Editor
'I tried MULTIPLE programs and coaches in the past and was always struggling to get myself grounded and concise enough to actually make an impact … AND A SALE.
It wasn't until I did TripleXpert that I was able to focus in and make that happen. Erika's system is so clear and concise, that as long as you show up and you do the work, it's impossible to not create an incredible outcome from working with her.
Thanks to TripleXpert and Erika's guidance, coaching and wisdom I have created the platform of my dreams and I'm so excited that I love working on my business every day.
I've gone from dreaming about having sold out programs to making it a reality, and it feels AMAZING! And I could not have done it without TripleXpert.'
– Katie Kozlowski, Master Energy Coach & Spiritual Trainer
"Those 3 weeks of Erika's whippings paid off.
The most satisfying feeling was the last day of our call when my design brief was complete and I turned it into Erika for feedback and to help me make my product better. All of that overwhelm and anxiety I felt before was completely gone. I knew exactly what I was selling, why I was selling it, and who I was selling it to.
With this confidence, I successfully sold my web design services to strangers at a coffee shop without even realizing I was selling. I owe it all to Erika. She helped me gain the clarity and confidence and clarity in what I'm doing and it feels great."
– Nadine Padro, Social Media Strategist & Digital Marketing Expert Nadine Design Co.
"I hesitated to invest in TripleXpert.
I'd already paid out for a few programs that hadn't moved me forwards much and was worried about doing more of the same – and wondered if it would work for someone like me at the early stages of my business.
My TripleXpert experience completely transformed my business. I found a new website name that totally nailed what I do, I am super confident about my offer –  including the price point which was something I really struggled with – and I signed up a brand new client within days of finishing the program – I'm not sure what else I could have wished for, it was perfect!"
– Elisha Ward, Do The Right Work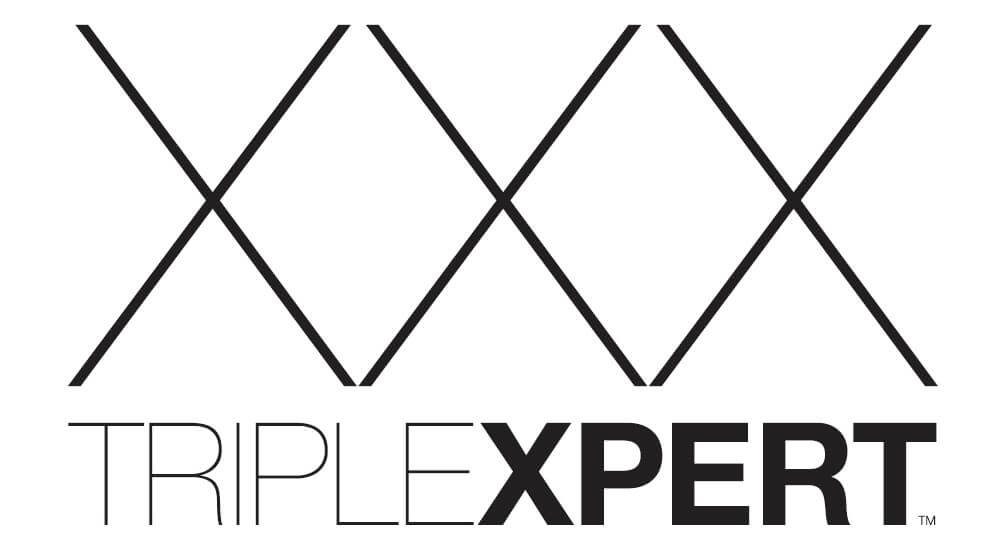 JUNE 10, 2019 – JUNE 28, 2019
Space is limited to 12 women
1 Payment of $999.00
3 Payments of $357.00
6 Payments of $189.00
Need Help Registering? Email Me.