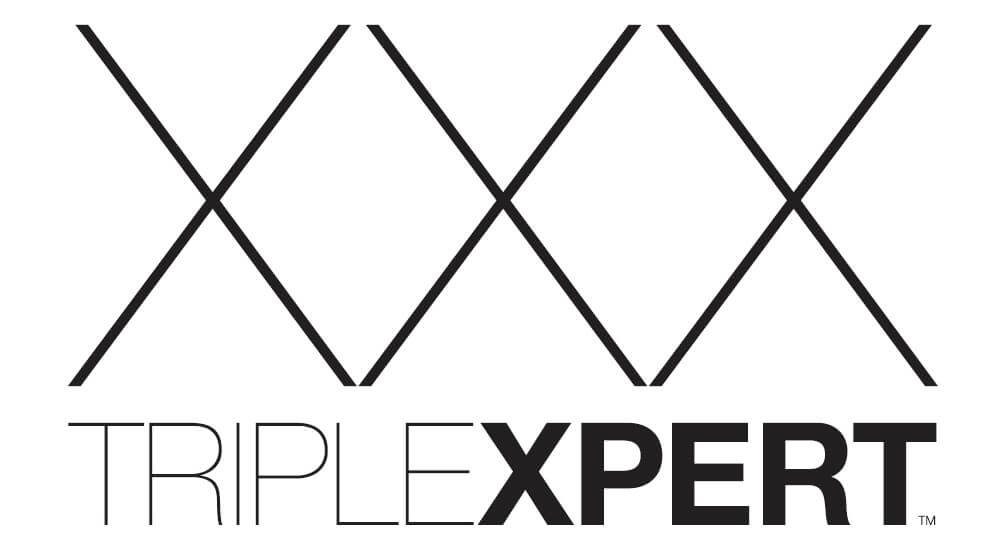 What makes ME a TripleXpert?
Well, first of all, I literally

eat, sleep, and breathe

business ideas.
Everywhere I go, I see endless opportunities for people to create winning products and services, or improve on their existing ones.
_______
'The truth about Ms. Lyremark: this woman eats, sleeps and breathes BUSINESS.
She can't step into a salon, restaurant, or post office without insta-cataloging 17 ways the biz could be stronger, more irresistible, more elegant – and her instincts are impeccable.
Better still: She genuinely LOVES her clients – with fierce pick-you-up-by-the-scruff-of-your-neck-cuz-it's-good-for-you devotion.'
– Alexandra Franzen, Author, 50 Ways to Say You're Awesome
______
And over the past 9 years, I've created a successful sales & marketing consultancy by learning how to design, market, sell, and deliver life-changing, buzz-worthy products and services of my own.
More importantly, though, I've honed the process into a simple design system that's so effective any entrepreneur can duplicate it.
Pair that process with my natural business genius…
(Genius I used to transform myself from an ex-stripper, to co-creator of a multi-million dollar commercial real estate investment company, to author of a bestselling book…)
And you'll walk out of TripleXpert with a product or service that will change everything in your business.
_______
In my 10 years of being a master life coach, Erika's one of the few people I've allowed to French Kiss my Business.
And this is why I turned to her TripleXpert to help me create Charm The Room, a program that helps women feel more connected, confident, and captivating in any social situation.
Since launching the Charm the Room in 2018, over 1,500 women have been through the program with stunning results. Ladies with whom I've shared the fundamentals of the Art of Charm have had miracles occur in their own lives, too.
TripleXpert is not just another feel-good business development program. Erika makes sure that your product delivers results. I'm living proof of that.
– Tonya Leigh, Joie de Vivre Founder, Curator & Instigator For the French Kiss Life Movement
_______
Bottom line: I've helped over 1300 women move their businesses forward.
And although they DO say there's some "magic" involved in my method (and I will sprinkle it on you inside TripleXpert!)…
I also know that having rock-solid product confidence is THE key to business success.
So let's get you sharing YOUR magic with your very own corner of the universe through your winning product or service, baby!
_______
'Within 3 months, the return on my TripleXpert investment was exactly 490%.
For years I'd been dreaming about creating a high-end certification program where I would teach and mentor copywriters, designers, photographers, and other creatives in how to develop and curate personality-based brands.
I just didn't know if it was possible to duplicate my 18+ years of agency and industry experience with brands like Madonna, Aerin Lauder, Melanie Duncan, Kira Hug, and The Author Incubator into a cohesive program that would get results for my mentees.
That is until I did Erika Lyremark's TripleXpert. During our 3 weeks together, she helped me take my giant list of ideas, whittle them down to the essentials, and develop a 9-month curriculum where I know my students will soar.
Better yet, I'm not just mentoring them in brand development and creative direction, I'm giving them additional tools and strategies that they can then go and implement in their own businesses to raise their prices and make a name for themselves.
Erika is a mastermind when it comes to taking a complicated idea and making it marketable and salable. I filled the MirrorBrand Certification Program in one week with no sales page, no pitches, and no public announcements.
TripleXpert is definitely not for everyone. But if you have a burning desire to create a stand out product or service that you can scale, I highly recommend you work with Erika.'
– Sarah Ashman, Creative Director & Style Maker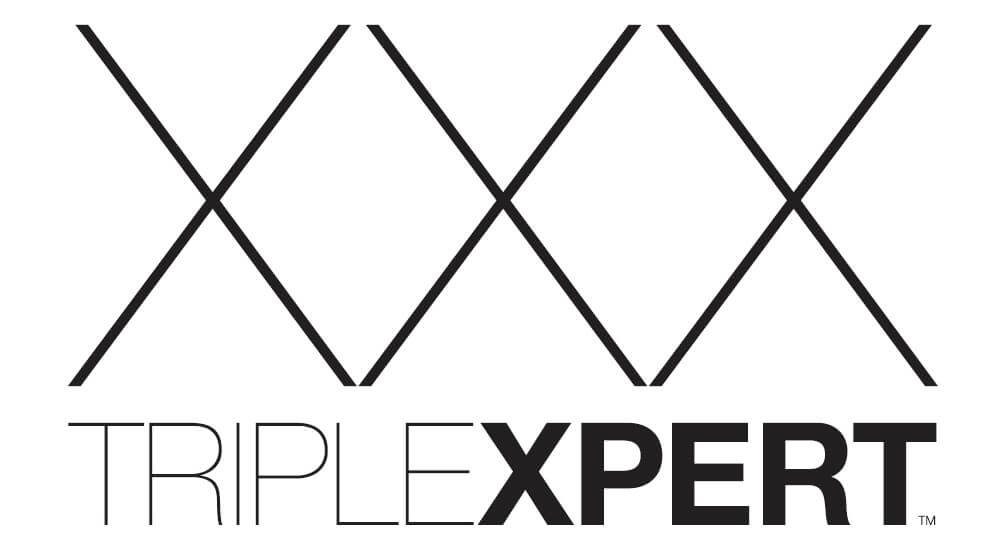 The ONLY Step-By-Step Design System That Combines …
X – Your Product (Or Service)
X – Your People
X – Your Personality
… to create a WINNING PRODUCT OR SERVICE that sells, reliably and repeatedly.
__________
Hey, it's Erika Lyremark (Creator of TripleXpert)!
Did you know that when a product or service is intentionally designed to get your customers results…
And I'm not just talking about unicorn customers who crush everything they touch, I'm talking about the majority of your customers…
That your product or service will sell, reliably and repeatedly?
So many business-coaching-programs give people lots of breakthroughs, but they don't deliver RESULTS.
My commitment in TripleXpert is not only to help you create a winning product or service that sells, reliably and repeatedly, but gets RESULTS for your customers too.
The days of the 'that's-nice-to-have' offering are OVER.
Because offerings that don't consistently get customers results are, eventually, dead-in-the-water for 2 reasons:

#1 If you don't get your customers results, you won't believe in what you're doing and you will start to doubt yourself. And confidence is the precursor to having more sales.
#2 If you don't get your customers results, you will become exhausted from marketing and selling a 'that's-nice-offer vs. a lean-mean-results-oriented-offer.' Customer results are the holy grail of marketing & selling.
Self-doubt, burnout, and low sales is business-death.
So, if you don't have a product or service that makes people go, "OMG I have to have this NOW," then you might as well quit your business dream.
I'm not saying that to be unkind.
I'm saying it because I can help you.
So the question is: do you REALLY want to create a product or service that gets your customers results and sells, reliably and repeatedly?
So how do we do that? And in only three weeks?
Allow me to introduce the nine core design strategies from the TripleXpert Design System.
_______
XXX DESIGN STRATEGY 1
Play In The World Of Imagination
For 3 weeks, you will shut out the noise and play in the world of your imagination. Because when you expand your imagination and you go to those places that you don't normally allow yourself to go to that's where all the cool ideas are created.
In TripleXpert, I will encourage you to be naughty and push the envelope just to see what you can get away with. And to ask yourself, "Could what I'm creating actually be this simple & fun?"
You will be asked to break the normal patterns that you put yourself into. To stay away from books, podcasts, and YouTube videos that are business oriented. I want you to get out of your business zone and move into your creative zone. To be playful and let your imagination party like a rock star.
Business should never be boring. And your best ideas will come through you when you're having a ton of fun. That's why I will encourage you to binge on Netflix, read books that you wouldn't normally read, and go to places that you wouldn't normally go to. I get some of my best ideas at the Seattle Art Museum. Or browsing Architectural Digest. Or Keeping Up With The Kardashians.
When I think of some of the TripleXpert graduates, I'm blown away by the winning products & services they've designed from their imaginations.
Agustina Palacio designed a transformational Instagram course called Instagram Obsession. I personally went through her program and went from hating Instagram to falling in love with Instagram.

Lela Davidson designed a program called Portfolio that helps women grow their influence and authority by creating comprehensive bodies of work. Her clients gain momentum and are regularly appearing in top-tier publications like the Washington Post.

Karen Vago designed a one-to-one program called Renaissance that helps her customers have highly performing bodies by

eating according to their genetics, having a strong digestive system, detoxing efficiently, and balancing their hormones.

Xandra Robinson-Burns designed a monthly digital subscription called Everyday Wonderland. In one minute a week it helps women get away from their screens and discover the magic of their daily lives. Like her customer Nicole who decided to take hot cocoa along on her errands. She enjoyed this so much that it's now part of her weekly errand running. In Everyday Wonderland, Xandra's customers are discovering how simple changes can invite wonder to the most mundane of tasks.

Tonya Leigh designed

Charm The Room, a program that helps women feel more connected, confident, and captivating in any social situation. Since launching the Charm the Room in 2018, several thousand women have been through the program with stunning results. Like the woman who went from feeling desperate and anxious on first dates to feeling at ease and confident with herself…and attracting an amazing man into her life.
Imagine how fun it's going to be when you design a product or service that gets results simply by opening up, getting playful, and allowing what wants to come through.
XXX DESIGN STRATEGY 2
Design Your Service-As-A-Product
Now the reason you want to think about your service as a product is that it's wayyyyy easier to sell a tangible product than it is to sell an intangible product.
Imagine that it's actually sitting on a shelf in a store, in a cute little package. It's got your branding, your look, your vibe, your personality. People can pick it up. They can look at it from all angles.
When you design your service as a product, instead of it being a nebulous, hard-to-describe-thing-that-you-do, it becomes an easy-to-talk-about-tangible-item with:
distinct deliverables

obvious benefits

compelling features

a clear guarantee

trackable results
Once those 5 essential items are nailed down, you'll know exactly what you're selling.
How to market it.
How to talk about it.
How to position it.
And your customers will know exactly what they're buying!
Even better, once you know exactly what you are selling, and your customers know exactly what they are buying, you can calculate a price you feel good about. And a price your customers will gladly pay. Instead of whipping out a random price and praying your customers will pony up the money.
And you know what's cool?
Once you design your service-like-a-product, you're done. You never ever have to go through that design process again. There's no more doubt, no more second guessing, no more confusion about what you're actually selling. And when you know what you're selling & marketing, your business is poised for success.
XXX DESIGN STRATEGY 3
Make Your Customers Want Your Product Or Service Now
A few summers ago, my husband and I spotted a set of slick patio chairs on Craigslist for $100. So we called the seller to set up a time to meet.
Once I saw the chairs in person, I knew we were getting a good deal. The chairs were in mint condition. And would look perfect on our veranda.
But what I didn't know was how good of a deal we actually got.
A few weeks later I was on the Room & Board website (a swanky furniture store if you're not familiar with it) and saw the exact same chairs for $1200!
We saved $1100 because the seller didn't know exactly what she was selling.
And the craziest part?
If I would have seen those chairs at Room & Board first, I would have gladly paid full price for the set. That's how gorgeous these chairs are.
In Design Strategy 3, I will help you understand exactly what you're selling. Once you understand exactly what you have, then it's easy to market, sell, and deliver your product or service in a way that delivers tremendous value to your customers. And of course, when you understand exactly what you have it helps you properly price your product or service.
In TripleXpert it doesn't take months of planning and "proof of concept" to create a product or service worthy of raving-fans. Not when you know how to implement my design strategy to make your customers want your product or service now.
XXX DESIGN STRATEGY 4
Market To People Who Want Your Product Or Service NOW (Not Later)
In TripleXpert we ditch customer avatars and demographics.
Yes, I know… nearly everywhere else in the business world will tell you otherwise.
Entrepreneur.com even says defining your customer demographics is CRITICAL for the success of your business.
Now, I see how defining demographics is essential if you're in real estate, opening a brick-and-mortar business, or running a Facebook ad…
But, for women who create products and services from their heart and soul? It's the kiss of death.
Instead of demographics and customer avatars in TripleXpert, I will reveal my counterintuitive strategy that'll bring you MORE customers in less time than ever before.
You will also be creating the single most important piece of marketing collateral that will help you attract perfect customers at multiple touchpoints.
And you'll use this marketing collateral for the life of your business. No matter how many new products or services you introduce. You never have to do this again.
XXX DESIGN STRATEGY 5
Develop Viewpoints About Your Product Or Service
Now, if you don't know what a viewpoint is, here's a not-so-quick introduction.
A viewpoint, or point of view, is a belief, conviction, or theory (based on your lived experiences and expertise) that shapes your brand, your products & services, your sales, marketing & promotional plan, your customer experience, etc.
Viewpoints (or points of view) touch every aspect of your business. And when combined with your voice, your values, and your vision, they set you apart from everyone else in your industry.
They draw potential customers toward you. And repel those who are not in alignment with your viewpoints.
The more viewpoints you have the better. Because when a business' product or service has clear viewpoints, its customers know exactly what they're buying. And they'll know exactly the result they'll get.
When I go to Barre3, I know I'll have a ton of fun and get a shapelier booty.

When I practice Core Power Hot Yoga, I know I'll sweat and flex into a state of deep bliss.

When I spin at Soul Cycle, I know I'll be pushed to my edge while I gulp in life-transforming oxygen.
People LOVE products & services with STRONG viewpoints.
And products & services with STRONG viewpoints succeed because when you've clarified what you believe, you can trust your gut and design a product or service that delivers stunning results for your customers.
In TripleXpert…
I'll show you

how to boldly shape your viewpoints to match your unique product or service

I'll reveal the 3 secrets to crafting strong viewpoints that quickly attract perfect customers

I'll teach you how to bring your strong viewpoints to the marketplace in a way that drives your product, and your profits, forward
I'll help you say and do what you really want to say and do so you can stop second-guessing and doubting your genius. And get on with claiming your very own corner of the universe with your winning product or service.
XXX DESIGN STRATEGY 6
Make Your Product Or Service Undeniably You
Do you want to PACK your personality into your product or service?
But have been afraid to because you're concerned people won't like the real you, or you might come off as 'unprofessional' when they find out you watch E! News while doing yoga?
(Yes! That's me. I love doing heart openers at the same time I'm finding out what's the latest with Kim, Khloe, Kourtney, Kendall, Kylie & Kris.)
Well good news. In TripleXpert, an important part of the design process is bringing YOUR personality into your product or service. (And deprogramming lame & outdated patterns you've unwittingly adopted over the course of your 'professional' training.)
So if your product or service isn't unmistakable? Like the quilting on a CHANEL handbag.
And people can't pick your product or service out of a crowd. Like spotting a Birkin in a sea of LeSportsacs.
I'll help you make your product or service unmistakably YOU – in a way that makes your customer care and want to buy from you.
I'll also show you the ONE surprising element your product or service MUST have if you want to get known for it and have prospects falling all over themselves to buy it.
And I'll teach you my 3 fail-proof methods to get your creative juices flowing – especially if you think you've run dry. (I've used these exact methods to create millions of dollars out of my ideas and help my clients do the same.)
XXX DESIGN STRATEGY 7
Design Your Winning Product Or Service To Sell, Reliably And Repeatedly
When you create like an artist, your ideas pour out of you – and feel glorious, true & right. But you want to make money too. LOTS OF MONEY!
Unfortunately, having a cool, hip product or service isn't enough to be successful. You have to understand why it WILL sell & why it WON'T sell.
In this TripleXpert Design Strategy you'll learn…
The number one mistake almost

all

creative entrepreneurs make when bringing a new product or service to the marketplace – and the tiny tweak YOU can make that will set you apart

The "Profitable Five" – my closely-held secret set of 5 questions to ask yourself when you want to troubleshoot why your brilliant, beautiful product or service won't sell, and exactly how to get it moving

5 ways to believe in your product or service, even if no one else does (miss this, and you miss out on money making opportunities right in your own 'backyard')
In TripleXpert, we don't just create like an artist. We take your ideas to the next level so that your product or service sells, reliably and repeatedly.
XXX DESIGN STRATEGY 8
Price Your Product Or Service With Confidence
Because finding the perfect price doesn't involve shaking a Magic 8 Ball.
Pricing is a strategy that you can calculate with both your head and your heart. And I won't sugar coat it – I excel at pricing strategies.
I see women try to heal self-worth-wounds by charging more before their business is ready to. (Think waitlists and sold-out products.)
The popular thought is that if you charge more, you're showing the world your worth.
But here's why that thought process is wrong.
Business is not a place to heal your wounds. Just like you should never turn to another person to complete you or fix you, you shouldn't turn to your business to complete you, heal your wounds, or find your worth.
Do not back yourself into the oh-shit-I-charged too-much-and-now-my-product-isn't-selling-corner. Because your business hasn't done the work to have waitlists and sold out products.
Pricing isn't about owning your worth.
It's about solving problems, delivering value, getting your customers results, and implementing a comprehensive sales, marketing, and promotional strategy to earn your wealth with waitlists and sold-out products and services.
When it comes to pricing, you can't fake confidence.
That's why in TripleXpert, I'll show you …
How to have integrity & confidence in your pricing, and the simplest way to instantly multiply the value of your product or service

My 4 controversial viewpoints on pricing – and why they work like gangbusters to increase revenue

Why 'charging what you're worth' is the kiss of death to profits – and my foolproof 3-step formula for exactly how to price instead
Once you design your product or service so that it delivers results for your customers, calculating a price point is easy.
XXX DESIGN STRATEGY 9
Nail Your Messaging 
Would you like to always know what to say about your product or service?
Make it easy to pitch magazines?
Or even get recommended on Oprah's Favorite Things?
Then you need a variety of intriguing messages – ones that you can 'wear' again, and again, and again.
That's why by the end of TripleXpert, you will be able to craft an elegant elevator pitch. You will never again feel awkward or uncomfortable when someone asks you, "So, what do you do?" Instead, you'll have an elevator pitch that you're proud to share (and that sounds as natural as telling someone your name).
And you'll get 37 messaging ideas for marketing.
If you've ever wondered what to talk about on social media besides your morning coffee, this will become your go-to-list for engaging content (plus, these 37 ideas will multiply themselves, helping you create literally hundreds of marketing messages over time).
Nailing your product or service message is an ongoing, multilayer experience that spans multiple channels:
Your website:

Sales pages

Blog posts

Articles

About pages
Social media platforms:
Twitter

Facebook

LinkedIn

Snapchat

Instagram
And sales conversations, presentations, normal day-to-day conversations, and elevator pitches.
Sharing your message is not a one and done. That's why in this TripleXpert design strategy, you'll learn …
How to live your message in your day-to-day life – because the more you live your message, the more you believe in your product or service, and the more sales & marketing confidence you will have

The 3 questions that are

guaranteed

to reveal your Oprah-worthy messaging

How to get your customers as freakishly excited about your product or service as you are
Nailing your product or service message is a long-term proposition. You can't be lazy about it. You have to be willing to consistently share what's obvious to you in new & interesting ways. And that's why in TripleXpert all of your messaging will be developed from your results-oriented product or service.

'Erika gets business. She gets sales. And she gets what people want in the marketplace.'
– Tracy Matthews, Bespoke, Fine Jewelry Designer & Founder of Flourish & Thrive Academy
'One astute observation from Erika, changed my business and eliminated my competition.'
– Dr. Michelle Mazur, CEO, Communication Rebel, Founder & Creator of the 3 Word Rebellion
'Erika Lyremark has an intuitive mensa-like grasp of business.'
– Holli Thompson, Author, Discover Your Nutritional Style, CHHC, CNHP
During our time together in TripleXpert we will work toward your very own Product Design Brief: a mini-business plan that will keep you focused and on track.
With your customized Product Design Brief in hand, you will be able to:
Artfully overcome objections so you can close the deal at pitch meetings

Expertly promote your product or service on podcasts & interviews in a way that doesn't sound salesy

Masterfully talk about the results you get for your customers in sales conversations (which guarantees a higher-close rate)

Develop competitive promotional strategies that outshine, out-create, and outplay your competition

Write clear, compelling, and competitive sales pages

Craft comprehensive marketing plans to create content that converts.

Instead of posting and praying

.
Your Product Design Brief will give solid direction on where to take your product or service. Even if you aren't an internet celebrity. And even if you really don't care whether you ever become one.
So – tell me – do you think we're a fit?
I'm looking for women who are
X – Motivated
X – Sassy
X – Soulful
And want their product or service to be more
X – Purposeful
X – Profitable
X – Personality-Driven
You and me, working together for 3 weeks. VIP baby!