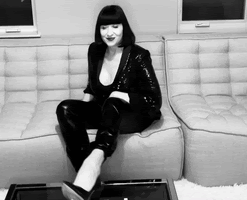 My attitude? You don't need soft-spoken advice. Navel gazing. Or feel good cheerleading. And you don't need another uninspiring newsletter clogging your inbox. (Frankly I don't want to send one either! I respect us both far too much for that.) What you actually need is a Whip Leader who will help you:
STOP making excuses.
(Yes, 'I need to pluck my eyebrows this second' is one of them.)
START taking hardcore action.
(Spying on your competition won't move the needle.)
MOVE closer to your business dreams.
(Watching Euphoria does not count.)
THE DAILY WHIP is the FREE coaching program for entrepreneurs that whips you into action every single month. No excuses. No duck & cover. Nobody left behind. (Definitely not another yawn-inducing weekly newsletter.)
HOW IT WORKS


Monthly lesson filled with my arsenal of unconventional mindset & business strategies.

Monthly check-ins to light a fire under your booty. Whip! Whip!
Members only invites to truth & dare calls, free trainings and opportunities to make a name for yourself.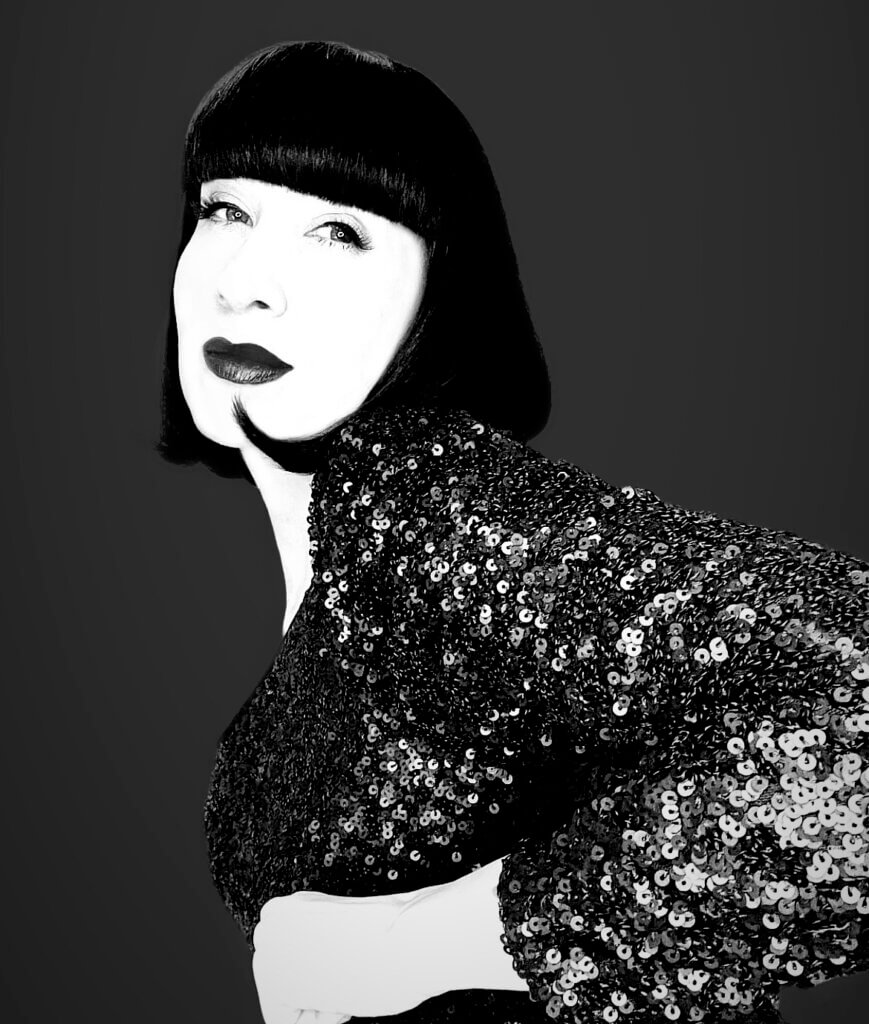 ABOUT YOUR WHIP LEADER, ERIKA LYREMARK (Lira*Mark)
I knew I was meant to be an entrepreneur (or a circus performer) when I let my brother throw a pie in my face for $5. And started my first business at the age of seven when I talked my Mom into paying me to memorize Bible verses. I then wheeled and dealed my way through high-school (staking my independence by moving into my own bachelorette pad before I even graduated), went on to earn degrees in Apparel Design and Women Studies (with an emphasis on China Studies), spent 9 years swinging around a stripper pole, then co-created a multi-million dollar commercial real-estate investment company, and founded The Daily Whip in 2009 where I've whipped thousands of entrepreneurs into shape with my unconventional ideas and alluring advice.

I documented my experiences in my best-selling book Think Like A Stripper, lauded by Dan Pink as "a smart and provocative read", while Shark Tank's Barbara Corcoran says "Erika will not only whip you into shape with her wit, humor, and no-nonsense advice, but show you how to bounce back from failure and become the confident sales superstar you're meant to be."

I spend my leisure time…
Watching reruns of the original Gossip Girl,
Going out to dinner with my hunky husband,
Admiring photos of Elo – my adopted orangutan who lives in Indonesia.
And texting the Bugatti headquarters with suggestions on what to call the next generation of sports coupes. The Lyremark, of course.
I can't wait to meet you in The Daily Whip!

XXXO
'What Erika dishes out is the stuff that makes a woman's soul tingle, because she pulls out your truth and pairs it with her impeccable business knowledge. I don't trust many people to give me business advice, because quite honestly, most of it is regurgitated materials that aren't relevant to my soul — counsel that makes me either yawn or feel icky. But if you value your business and truly want to be the best at what you do, then you need to hire the best. That's why Erika is my GO-TO GAL when I'm feeling stuck or just need a kick in the derrière. She's one of the few people I will allow to french kiss my business.' – Tonya Leigh, Founder of The School Of Self-Image & School Of Self-Image Podcast
'Erika is like ANNA WINTOUR – except for business. Inspiring. Immaculate Insights. Opulent Opinions. Amazing Taste. Drive & Vision! What she says resonates so much I take that as the final word (like Anna Wintour)!' With most people who I look to for their opinions, I take their reactions & advice with a grain of salt, glean from it little tidbits that resonate, ditching others- but with Erika, what she say resonates so much I take that as the final word. Since working with her, I've streamlined my business, launched my program MirrorBrand (and it sold out!), spoke on a stage of over 1000 people in Las Vegas (despite struggling with a lifetime of stage fright). And I'm in the process of preparing my business to be able to be a new mom. How'd I manage to get all of this done? Erika has been instrumental in giving me the cojones, the laser focus, and the momentum to have gotten to the point in my business where I FINALLY feel clear, comfortable, and confident in my direction … poised and ready for whatever may come next. I owe so much of that to Erika- who is so generous with her time, energy, sage advice – and when needed … a swift kick in the a$$.' – Sarah Ashman, Creative Director & Style Maker
Other coaches (might) keep you accountable. But Erika will make you brilliant. She will sashay into the depths of your brain to uncover what is lust-worthy about you, your ideas, and how you work. Be careful: you will likely start getting turned on by your own business when this happens. Your customers will too. Hang out with her for a while and you will inevitably become clearer and more decisive. In business, and in life. (Oh, and her hot seats are actually life changing. Join and see for yourself.) Having her in my back pocket over the past year is the reason why my work is the sharpest it's ever been. As I write this, I've just closed a multi-five figure contract with a perfect-fit client who loved my work so much that she decided to book 5 more projects in advance. It's rare to find someone who is both business-savvy and creatively-minded. Erika is just as much about the bottom-line as she is about making sure that your business feels fun, creative and totally original to you. So stop being bored. Stop being small when you know you're meant for something big. Get into B.E.D. You'll be so glad you did. – Natalie Taylor, Launch Strategy & Copywriting for Digital Course Creators