_______

If you're moping around, wrecking your Brazilian blowout trying to gain traction on Insta, or Meta, or even on getting traffic to your website, I have one word for you:
TikTok.
I swear on a stack of Gucci hat boxes, it's the best thing that's going to happen to your business.
But Erika, I hear you saying, TikTok is for kids. It's about dance challenges and people changing clothes midair. And twenty somethings talking about glass skin and slugging. What the hell is slugging, Erika? Will someone please just tell me what slugging is?
You're kinda right. But also really, really wrong.
First, slugging is where you put vaseline on your face, just like our moms used to do for moisturizer and sunscreen back in the day.
That's the power of TikTok. Someone pulled out an old forgotten tub of Vaseline, put on a catchy tune while taking a video of themselves smearing it on their face and gave it a catchy name.
Searches for "Vaseline" go up by 93%. And quarterly sales for Vaseline went up by double digits.
When I hear about the sudden rise of petroleum jelly sales, I also hear something else:
Opportunity.
So while you're right TikTok is filled with kids, dance challenges, and the weird popularity of Vaseline. TikTok is also the hottest place to get your business in front of more than a billion people.
While I love the 'gram, I also say screw that. Tiktok is 100% better than IG. More eyes, more engagement, more creativity. And the Instagram algorithm is designed to optimize advertisers and paid posts.
Small service and product based businesses are just realizing how powerful TikTok can be. If H&M can send a box of clothes to an influencer and experience massive sales because they posted an unboxing video, you can have a strategy too.
TikTok is for you if:

You're tired of writing blog posts and emails.
You want a fresh way to fill your pipeline.
You want to expand your PR opportunities.
And uuou want to keep your existing audience hot & bothered about your content

I have the perfect opportunity to get your stiletto in the door. 
I know what you're thinking – you don't want to learn another social platform. You don't know where to begin. You don't have a clue on what to say or do.
Needless to say, I've got you. I can work with you one to one, crafting your TikTok plan for maximum fabulosity. Once you get your feet wet, you'll thank me for bossing you into it.
I'm daring you, can you tell?
XXXO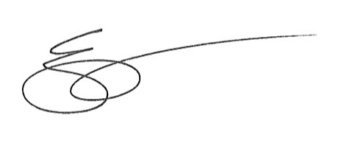 Erika
P.S. I'm meeting with an influencer this week to talk about doing a marketing collab on TikTok. She's got 439,000 followers, and she reached out to me :) I'll share more next week. You will love her.
P.P.S. If you've been with me for a while you know I'm not one to jump on the latest trend. I barely know what night-lux and normcore are. Do you? TikTok is not a trend.

P.P.P.S. If your TikToks are under 90 seconds you can also repost to Instagram Reels.